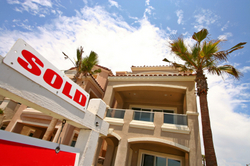 CondoLux has developed an internet presence that is among the best in the business
Myrtle Beach, SC (PRWEB) February 7, 2008
In response to the lending crisis, home prices nationwide have dropped precipitously. While some may see this as an economic downfall, low home prices and low interest rates mean rare opportunities for home buyers to purchase Myrtle Beach real estate. Many who were priced out of the market during the housing bubble now have the chance to become home owners or invest in their first rental property.
With exciting area attractions, wide beaches, shopping complexes, top golf courses, and over 2500 restaurants, the Myrtle Beach area has always been a premier destination for vacationers and those looking to move into a simpler way of life. Resort condos and beach homes are available to suit any budget, and have the right amenities to make any home feel like a vacation home year-round. CondoLux Real Estate has some of the best condos and homes for sale in the Grand Strand area. Just a couple examples are Bahama Sands and Malibu Pointe, two resorts which come in at incredibly low price for the location and fantastic amenities they offer. Myrtle Beach oceanfront real estate is still considered a "bargain" compared to other coastal areas.
Purchasing a home or condo as a primary residence is not the only option for those looking into a real estate, though. The vacation rental industry is strong, with profits from rentals climbing higher each year. A vacation real estate purchase translates to an investment that will continue to return profit for the life of the rental. Crescent Keyes, Blue Water Keyes, and Kingston Margate are just a few condos being rented and sold by CondoLux that offer excellent rental income which well exceeds the monthly mortgage payments.
With the popularity of internet advertising, Myrtle Beach real estate investment marketing brings properties a click away from potential buyers. Futhermore, with so many vacation rental companies turning to the internet to advertise their units, buyers have a wide array of choices when looking for good rental management to promote their new condo or beach home to rent.
"CondoLux has developed an internet presence that is among the best in the business," said Martin Brown, President of CondoLux Vacation Rentals in North Myrtle Beach. "We own and operate a half-dozen websites, top-ranked in internet search engines, all promoting our units and company. We also have ads appearing in over 15 national websites to draw more interest to our properties."
Whether you are looking to purchase a North Myrtle Beach condo or Myrtle Beach beach home, the market has plenty of choices for investment opportunities. Since the market is now struggling, properties are the lowest they have been in years--a perfect time to invest.
###