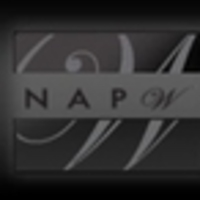 "What makes these outstanding women worthy of recognition and national attention is that they regularly strive to achieve more than commercial success - these women are simply following their dreams."
Garden City, NY (PRWEB) January 15, 2010
The National Association of Professional Women (NAPW) today announced the winners of the organization's coveted "NAPW 25 Women to Watch" contest.
According to Nicole Johnson, NAPW's Managing Director of Member Services and Communications, the 25 winners were selected based on an array of inspirational actions and deeds. In some cases the winners were recognized for their selfless charitable acts. Other winners were selected for their dedication to helping people in need. And still others were selected based on their determination to make their own dreams a reality.
"These are women who bear watching for the businesses they have created, the books they have written, or simply for their remarkable passion for making the world a better place," Johnson says. "What makes these outstanding women worthy of recognition and national attention is that they regularly strive to achieve more than commercial success - these women are simply following their dreams."
The contest is sponsored by Chadwick's, one of the nation's leading fashion-forward retailers. Each of the winners received a $100 gift card from the retail giant and each woman was featured in NAPW's monthly newsletter.
"Against the backdrop of today's troubled economy, when most professionals are re-doubling their efforts to maintain their business position or to simply achieve a modicum of growth, the winners of the 'NAPW 25 Women to Watch' contest have distinguished themselves in that they have not given up on giving back," notes Matthew Proman, President of NAPW. "In addition to the recognition they get from our 150,000 members, I truly believe they are women to watch – inspiring role models for women throughout the country and around the world."
The Winners of the "NAPW 25 Women to Watch" contest are:
Jan House, LTW Advocates in Action Mentoring Program
Deb Gorham, Viral Reality
Karen Nelson, Transesse Coaching
Toby Nathan, RecruitaStar
Mary Ellen Tidwell, Florida Girls State
Kristen Malfara, The M.O. R. G. A. N. Project
Chevetta Burton, Author and publisher of fiction books
Peggy Hannaman Jones, Branded J Collections,
Barbara T. Freilich, Stifel Nicolaus and Co, Financial Services
Janel Barlongo, Martial Artist
Tiffany Jewell, Ellis, Reel Media Productions HD
Sharon Darrow, Travel ID Cards
April Femrite, Naturally Bamboo organic clothing
Tina LoCicero, Chocolate Bliss
Monica Niwa-Greene, Ashley Petite Baby gifts
Doreen Washington, The Face Foundation, author
Colleen Bershad, Re Max Executive Realty.
Shan Canfield, "Mama Shan", MSDIG Photography
Gale Neiderworder, NLP Practitioner Clinical Hypnotherapist
Tony Harris, Dymanic Visions
Jennifer Flood, Flood Sisters Kidney Foundation of America.
Allison Yates, Orlando Wedding Team
Lisa Blake, Maine Mindfulness Project
Sharon Dowell, Center of the Earth Gallery
Marilyn Bruno, Bruno Consulting, NuSkin
More details about the "NAPW 25 Women to Watch" can be found at the NAPW Contest page, or by following Nicole Johnson at NAPW's Twitter page.
About NAPW:
The National Association of Professional Women (NAPW) is the fastest growing and most recognized women's association in the nation. Accomplished members, from businesses large and small, work each day to achieve powerful business growth and professional career development through interactive online networking forums, local face-to-face chapter meetings, access to local and regional seminars, webinars, podcasts, keynote speakers, and many educational tools. NAPW is an advanced forum for like-minded professional women to gain exposure and to create innovative social and business relationships.
For more information about NAPW visit http://www.napw.com.
###