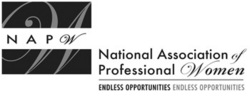 Many young, inner-city girls lack a female role model from whom they can learn what can be accomplished in life
Garden City, NY (Vocus) February 24, 2010
On Tuesday, February 16th, eight inner-city middle school girls, ages 12 to 14 years old, from Newark, NJ, participated in the first session of "Open Doorways," a five-month mentoring program established by the Urban League of Essex County and the National Association of Professional Women, the fastest growing and one of the most highly regarded professional women's association in the United States.
"Many young, inner-city girls lack a female role model from whom they can learn what can be accomplished in life," said Vivian Fraser, Executive Director of the Urban League of Essex County.
"NAPW's professional women are sharing not only what is possible, but they are also helping our girls understand what's required to become a success in life." Fraser says the kick-off session was a tremendous success: "the student-mentor teams bonded quickly and the goal-setting process was set in motion. The program promises to be extremely fruitful. I'm very confident that each student will benefit from their encounters with NAPW's women – people who have achieved success in their own lives and who will provide career and real life role modeling based on their own experiences."
The eight student-mentor teams gathered in the Louise A. Spencer School. The one-on-one sessions started at 3:00PM and lasted for an hour and a half.
NAPW Members
The first group of NAPW mentors participating in "Open Doorways" is:
Sylvia Davis Rodriguez -Regional EEO Specialist of the General Services Administration
Arlyne Le Schack - Program Administrator of New York City DOE
Beatrice Roberts - Pohl-President of Web Solutions
Amanda Jones - Supervisor of One Call Medical
Wendy Oliveras - Founder & CEO of Oliveras & Company Inc.
Julie DeLuccy - Licensed Clinical Social Worker for Rising Sun Counseling Services LLC
Sara Pena - Managing Director/Partner of Van Buren Chiropractic & Rehabilitation
Judy Wright - Family Doctor, MD, with Community Health Center of Richmond
The Process
The mentors began the individual meetings with their mentees by encouraging the girls to share their dreams for the future – providing a glimpse at what they want to accomplish in their social and professional lives.
"The girls were very open about what they want to do when they grow up," said Cindy Burns, NAPW's Director of Local Chapters.
Of the girls who seemed most in touch with their career aspirations, one girl expressed an interest in designing clothes for celebrities, while another wants to become a police officer. There is even one girl who wants to become a lawyer.
According to Burns, "It was enjoyable listening to girls who are confident about their future and to watch as our NAPW mentors moved quickly to help set scholastic goals in support of their students' ambitions."
Over the next five months, the mentors will work to help the girls through a process of setting extended life and career goals while acknowledging the realities of achieving them. The mentors' advice will be non-judgmental in nature and will include tips on dealing with peer pressure and adversity.
Burns underscored the fact that the National Association of Professional Women mentors are not participating in this unique mentoring program as professional counselors. Rather, their value comes from personal experience and the successes they've achieved in their chosen professions. Burns adds, "Each of the eight mentors has overcome hurdles during their early years and the success they've achieved seems to be a source of great interest to the girls. These girls don't usually have a chance to interact with these types of professionals, but they seem to identify with the problems many of our role models have encountered in their own lives. This is a great start."
Based on the success of the program, the Urban League of Essex County and the National Association of Professional Women plan to introduce the "Open Doorways" program to other Urban League groups in cities throughout the United States.
About NAPW
The National Association of Professional Women is an advanced forum for like-minded professional women to gain exposure and to create innovative social and business relationships. NAPW is the fastest growing and most recognized women's association in the nation. Accomplished members, from businesses large and small, work each day to achieve powerful business growth and professional career development through interactive online networking forums, local face-to-face chapter meetings, access to local and regional seminars, webinars, podcasts, keynote speakers, and many educational tools.
For more information about NAPW visit http;//http://www.napw.com or follow NAPW Twitter.
###