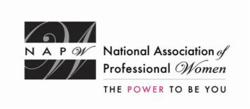 Based on the flash mob principle, we will show up at a local business with $5 to $20 each to spend in support of a selected local business... This promises to be a lot of fun and a great way to get to know each other and the local business own.
Garden City, NY (PRWEB) September 04, 2012
Members and guests of the Alexandria Local Chapter gathered on July 31st for a professional networking meeting at Hana Tokyo Japanese Seafood & Steak House. Chapter Vice President Katherine Ferguson, who lived in Japan and speaks the language, graciously deciphered the menu for members and guests. The group enjoyed a delicious authentic, Japanese meal. Over dinner, the group networked and set future plans in motion for the Chapter, including organizing a Cash Mob, a takeoff on the popular 'flash mob' events, in support of local businesses for next month.
Alexandria Chapter President Andrea Hancock got the meeting underway at 7:00pm with an invitation for members to introduce themselves to the group. She then presented the evening's agenda that included Chapter initiatives, member benefits, Chapter positions that need to be filled, and topics members and guests would like to learn more about from monthly guest speakers.
A number of Chapter initiatives were presented and accepted including the agreement by all to hold a Cash Mob at a local business next month, a fun, creative way to support neighboring vendors.
"Based on the flash mob principle, we will show up at a local business with $5 to $20 each to spend in support of a selected local business," said Andrea. "This promises to be a lot of fun and a great way to get to know each other and the local business owners."Other initiatives the
Chapter will adopt include a book club and community involvement. For the book club, members will highlight and discuss a book or article they read that they think will be beneficial to other members. As far as community involvement, it was agreed that the Alexandria Local Chapter will be selecting a local organization that focuses on families, business, and women's health. The Chapter will support the chosen organization with donations of time and/or money.
Over dinner, Andrea asked members for their suggestions for guest speakers and if they did know someone who would be interested, she encouraged them to invite that person to speak at a future meeting.
After some discussion, Alexandria Local Chapter members and guests offered suggestions for future topics for meetings, including: how to grow your business; social media insights and tips; how to plan for retirement; money tips; how to write an effective proposal; and health and fitness issues.
Although the position of Chapter Secretary is still open, member Stacy Huber graciously agreed to take on the role of Director of Public Relations and create a blog/website for the Chapter. Stacy said that Blog posts are welcome from all NAPW members and guests. Posting guidelines are available on the home page of the Alexandria Local Chapter blog.
It was agreed by all that future meetings will begin a half hour earlier at 6:30pm and go until 8:3opm. At next month's meeting, which will be the official launch of the Chapter, the guest speaker will be Chapter President Andrea Hancock. Andrea is the Owner of B Dexterous, a professional organizing company and will present, 'Got Photos? Get Organized' during the evening networking meeting.
"Everyone is looking forward to September 18th when the NAPW Alexandria Local Chapter will be officially launched," said Andrea.
New members in attendance were Janet Shepko, Claudette Haines, and Stacy Huber.
Stacy Huber joined NAPW because it is a large national organization with Local Chapters and the educational opportunities offered through membership. She is a member of her industry's primary non-profit organization, The International Virtual Assistants Association.
"I look forward to actually networking with people in person," Stacy, the owner of KwikWerk.com, a virtual assistance company said. "Working virtually can be isolating."
Janet Shepko served in the U.S. Army for 36 years. She is now on terminal leave (military term) before her final retirement date. Janet is originally from Northern Virginia and has chosen to retire back in her hometown. Janet is actively looking for a job, and ways to connect with other women.
"I am particularly interested in the informational [part of NAPW], to be learned from Chapter guest speakers," said Janet.
Claudette Haines lives in Alexandria but works in Maryland. Claudette's primary work is training teachers for the Maryland State Department of Education. But her love and passion is the nonprofit she founded in 1995, Others International, Inc. othersinternationalinc.org/ Others is an organization that provides services to help women and children academically and personally. Claudette is hoping to gain insight into the government grant process. A government grant would greatly help to promote the mission of Others International Inc.
"Others is not an acronym, it simply means just that – serving others," said Claudette.
The National Association of Professional Women (NAPW) is the largest and most recognized network of female professionals. NAPW provides a forum where women can interact, exchange ideas, educate, network, and empower. NAPW Local Chapters allow members to maximize their experience through meetings, networking opportunities, and professional events.
For additional information regarding the NAPW Alexandria Local Chapter and/or NAPW, please visit http://www.napw.com.
Follow NAPW on Facebook and Twitter.
###