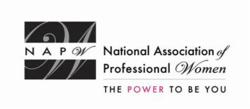 Forty wonderful women attended our Woman Empowerment Brunch at the Hoboken Business Center in which we honored influential women in the Hudson County Community.
Garden City, NY (PRWEB) September 11, 2012
Members and guests of the Hudson County Local Chapter gathered on June 5th for a professional networking meeting and finalized plans for their Women's Empowerment Brunch, a networking brunch whose theme was for women to 'connect, learn, grow, and inspire.' All of their hard work paid off, and the event, which was held on June 16th, was a huge success. A networking meeting was also held on July 27th where plans were discussed for two upcoming community projects.
This was the Hudson County Chapter's first Women's Empowerment Brunch. It was a well-attended event and attendees included Chapter members, guests, community leaders, and honorees. During the brunch, four women, Senator Sandra B. Cunningham, Dr. Andrea Blake-Garrett, Donna Swearingen, and Monique of Monique Techniques Hair Salon, were honored by the Chapter for their accomplishments and contributions to the community of Hudson County.
"June 16, 2012 was a phenomenal day! We successfully met our mission to empower women and young adults to connect, learn, grow, and network," said La-Trenda. "Forty wonderful women attended our Woman Empowerment Brunch at the Hoboken Business Center in which we honored influential women in the Hudson County Community."
La-Trenda kicked off the event with an address to the audience where she welcomed guests and shared the Hudson County Chapter Mission Statement. Priscella Ortiz sang the Star Spangled Banner followed by accomplished opera singer Lisa Hall who shared her inspiring story of courage and survival. Community leaders such as Mayor Brian Stack of Union City, N.J., Hoboken, N.J. Police Officer Jason Falco, La-Shaunda Ross, and Super Foods Convenience Store as well as fellow members Tiffany Turner of Sweet Ice Jewelry, and Avon Independent Sales Representative Angela Carter, and other NAPW members sponsored and donated food and gifts for the open buffet and raffle.
Once members and guests had an opportunity to eat and network, awards were presented to the honorees. Among the honorees were Senator Sandra B. Cunningham, Dr. Andrea Blake-Garrett, Donna Swearingen, and Monique of Monique Techniques Hair Salon.
"From highly active contributions to the community acknowledged by the NAACP, to being a successful children's author and advocate for education, to donating hair care services to women with lupus, to overcoming extreme personal tribulations, these women all have a story and as members of NAPW we were thrilled to have the opportunity to honor them and their accomplishments," said La-Trenda.
"In short, our first Hudson County Chapter Women's Empowerment Brunch was a major success. We got so much positive feedback from the honorees as well as from the guests of the event," La-Trenda continued." We look forward to planning this event for next year in which we can empower women and young adults to connect, learn, grow, and network all over again."
At the networking meeting prior to the Women's Empowerment Brunch, which was held on June 5th, Chapter President La-Trenda Ross welcomed members and guests and the group worked together as plans for the brunch were finalized. Before the planning discussion began, the group introduced themselves and their professions. Members who had attended the NAPW National Networking Conference in May shared their experiences with the others including the many networking opportunities they encountered. La-Trenda told how one of her guests at the meeting was someone she met at the Conference.
The group also discussed the Local Chapter Rewards Program and ways they can promote the Hudson County Chapter and increase their charitable involvement. One idea included collaborating with the Hoboken Homeless Shelter's Women's group in the fall as well as Women Rising Organization to empower women through hands-on social service acts such as donating clothing, workshops for job readiness, etc.
The discussion then turned to the upcoming Women's Networking Brunch. Plans were well underway, with the venue set for the Hoboken Business Center and local media, such as the Jersey Journal and a plethora of other sources, notified about the event. Social Media and Craig's List were also used to promote the event. Food donations such as bagels, pastries, and fruit from various local businesses and Chapter members were still being accepted and NAPW members and a few local businesses also offered to donate prizes for raffles at the end of the brunch.
The meeting ended with a number of special announcements regarding upcoming events in the community such as Youth Partnership: Advocates Against Mental Health Stigmas Milk and Cereal Drive for June Hunger Awareness Month. Members have offered to donate goods on the behalf of NAPW Hudson County Chapter on June 18th. Delores Daniels also shared information about her "You're Not Alone" domestic violence organization and her upcoming event on Saturday, July 14th. Aja Pacheco and Reverend Pamela Loving-Felts won the Let's Cruise One Thursday Night Sunset Cruise raffle. Refreshments served were pizza, juice, carrots, and cookies.
The attendees for the June 5th meeting were President La-Trenda Ross, Vice President and Secretary Gervasia Archer, Hospitality and Outreach Betty Rentas, Jeanie Adarraga, Delores Daniels, Reverend Pamela Loving-Felts, Media Relations Angela Carter, Aja Pacheco; a high school student volunteering her service as a graphic artist to create our chapter flyers, Jeannette Seacrest, Habiba Chaundhry, Karena King, and Arlene Pacheco.
The Hudson County's networking event held on July 27th was another successful, engaging, and effective meeting that was attended by more than a dozen members and guests.
"There were 13 fabulous women with a meaningful and committed spirit, which filled the room with laughter, smiles, energy, and motivation," said La-Trenda.
The Chapter President thanked Maria Somorza for taking a look at the Chapter's flyer and reaching out to NAPW for advice and help. She also mentioned that Omayra Lisojo will host a Chapter FitMeet in a few months.
"Our NAPW Chapter meetings are not always about meeting and planning, we have fun, too!" said La-Trenda. "We are going to get our exercise on with Omayra.
The Hudson County Local Chapter is gearing up for two important and valued community projects, the Spa/Makeover Day for Displaced Women at the Hoboken Homeless Shelter and a Back-to-School Supplies drive for two establishments that provide services to women and children.
"We are super duper excited about helping others and committing our time to various causes we feel strongly about," said La-Trenda. "We are seeking donations for school supplies and gift items for the displaced women, please reach out us."
Members and guests enjoyed refreshments from Paparazzi Italian – Two X-LG 18 Pizzas only $18.95. La-Trenda also thanked Aja, a young and talented baker who gave out delicious cupcakes to the attendees. She also thanked Joanna Castellanos for the beautiful gift basket filled with spa items.
"I will be using those items soon. Oh yes, peace and tranquility," said La-Trenda. "Joanna, our lucky raffle winner, won comedy club tickets for two which is too funny because she is the one who gave me the gift basket."
Attendees at the meeting included members Dolores Daniels, Gervasia Archer, Joanna Castellanos, Glenda M. Salley Perkins, Betty Rentas, Angela Mcknight, Valeria Frank, Arlene Pacheco, Jeannie Adarrajo, and Chapter President, La-Trenda Ross. Three new guests, including Chiffon Abney, who drove all the way from Brooklyn, were also at the meeting.
The National Association of Professional Women (NAPW) is the largest and most recognized network of female professionals. NAPW provides a forum where women can interact, exchange ideas, educate, network, and empower. NAPW Local Chapters allow members to maximize their experience through meetings, networking opportunities, and professional events.
For additional information regarding the NAPW Hudson County Local Chapter and/or NAPW, please visit http://www.napw.com.
Follow NAPW on Facebook and Twitter.
###