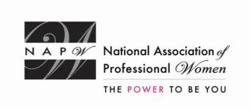 Donna shared health tips and taught members and guests about some outstanding products for a fit and lean lifestyle.
(PRWEB) March 12, 2013
Members and guests of the NAPW Columbus Local Chapter gathered on February 28th at the Chapter's new location, 8233 Howe Industrial Parkway in Canal Winchester.
The group of professional women had the opportunity to network and they heard from Executive Donna Bickis whose presentation focused on the theme "Getting Fit and Lean in 2013."
Chapter President Gail Goldman welcomed attendees, including the newest members in attendance to the new location.
The first half hour, attendees networked. Following the meet and greet, members and guests gave a 30-second commercial about their business. The presentation portion of the evening then commenced.
"The presentation was hosted by the dynamic Executive Mrs. Donna Bickis," said the Chapter President.
"Donna shared health tips and taught members and guests about some outstanding products for a fit and lean lifestyle."
Attendees enjoyed sample tastings of several products; and every member in attendance walked away with a door prize.
An encore presentation with sample tasting and a very special presentation is scheduled for March 28th from 7:00 to 9:00pm at the same location.
"The meeting was one not to be missed and everyone agreed the presentation was informative and fun!" said Gail.
Following the presentation, Gail conveyed a summary of the results from a survey that was sent to every Chapter member in November.
Chapter member Amanda Helber suggested having future surveys and meeting invites courtesy copied to member's private email addresses as well as sent out through napw.com.
"This helps with problems remembering passwords at the NAPW Columbus Chapter Page. Receiving a courtesy copy of the email at the home email will ensure members receive NAPW communications," said Amanda.
Another recommendation was a request for a training session on how to properly use "networking" to maximize the benefits of NAPW Membership.
Gail stated that it is essential to learn the dynamics of networking in order to achieve short and long-range goals that members personally set.
"There are so many talented members in the Columbus Chapter who can facilitate training," Gail stated. "Network training sessions will be arranged in the near future."
Dialogue continued with discussions about re-establishing Chapter Officers and Committees.
"Members want to grow the Columbus Chapter and increase participation. There's something for every member to plug in and contribute" said Gail.
Other survey responses included requests for the return of planned group outings; a goal the Columbus Chapter members started last winter and wish to start planning once again.
One of the immediate outings members suggested was to raise funds and plan, as a group, to attend the NAPW National Networking Conference scheduled for April 26th in New York.
Finally, members stated that they enjoyed receiving reminder calls. Laura Vilas mentioned that she would like to see reminder calls continued and would gladly volunteer her time to assist with making calls.
All agreed that the new location was a more central location, spacious, and attractive with great accommodations to host monthly meetings. Accommodations include a private room, attractive conference tables, and media equipment for presentations.
Gail gave special thanks to all who participated and for supporting the monthly Columbus Chapter meeting. The meeting adjourned at 8:45pm.
The next Chapter meeting is scheduled on March 28th from 6:30 to 8:30pm, at 8233 Howe Industrial Parkway in Canal Winchester.
Members in attendance were: Gail Goldman, President, NAPW Columbus Chapter, Amanda Helber, President and Art Director of Proforma, Denise Falter-Conklin, Manager Tweenbrands Supply Chain, Kathryn Mildred, and Laura Vilas, GBA Solutions.
Guests in attendance were: Donna Bickis, Host Presenter, Ms. Rose Umoh; Araba Meisah, and Rahel Arsmy. This month's special guests in attendance were Mr. Robert Bickis, Donna's husband, who volunteered to assist with transporting equipment, boxes, etc., for the meeting.
The National Association of Professional Women (NAPW) is the largest and most recognized network of female professionals. NAPW provides a forum where women can interact, exchange ideas, educate, network, and empower. NAPW Local Chapters allow members to maximize their experience through meetings, networking opportunities, and professional events.
For additional information regarding the NAPW Columbus, OH Chapter and/or NAPW please visit http://www.napw.com.