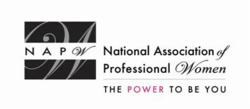 The company recognized my talents and what I was good at, which was knowing what to ask and how to fix the problem.
Garden City, NY (PRWEB) August 06, 2013
Rosemary S. Pennington is the CEO and Marketing Innovation Professional at Rosemary S. Pennington. She has attained the highest level of membership to the National Association of Professional Women as a VIP Women of the Year and has been recognized for outstanding leadership and commitment within her profession.
After a successful 29 years with H.J. Heinz, the food industry giant, Ms. Pennington made the decision to take her exceptional marketing talents in a new direction as an independent marketing consultant.
Currently, Ms. Pennington serves as vice president of the Marketing at Product Development Marketing Association (PDMA), the premier global advocate for product development and management professionals. While at Heinz, she managed innovation and execution of new products. She worked in close association with three systems analysts ensuring that accurate reports were delivered and completed in a timely fashion. Ms. Pennington's other responsibilities included managing a team of ten project managers and three systems analysts to ensure that appropriate reports were being delivered in order that leadership could make a decision on how to utilize their best resources.
When asked how she got involved in her profession, Ms. Pennington explained, "The company recognized my talents and what I was good at, which was knowing what to ask and how to fix the problem." Essentially, Ms. Pennington developed a reputation at Heinz for being a problem solver and a flawless executor of solutions.
Ms. Pennington's previous success at Heinz was built on cultivating long-lasting client relationships based on integrity, honesty and fairness. She is looking forward to a future brimming with even more of that career success as CEO of her own company. Ms. Pennington keeps pace with the exciting challenges that accompany the evolution of her business through her membership in NAPW and the many impressive associations she has made over the years.
The National Association of Professional Women (NAPW) is a dynamic business network where nearly 500,000 accomplished, professional women come together to interact, exchange ideas and empower themselves. Through the extensive network of close to 400 NAPW Local Chapters nationwide, like-minded members make use of online networking, educational tools and many other valuable privileges of NAPW membership.