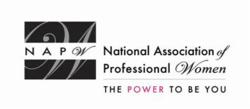 The January meeting was a true stepping stone to building a successful Chapter...Attendees learned all about coaching and how it has changed over the years from guest speaker Steven Hines.
Garden City, NY (PRWEB) March 12, 2013
Members and guests of the NAPW Warwick, RI Local Chapter gathered on January 16th for a professional networking meeting.
The group of professional women picked up pointers on different coaching methods from Professional Coach Steven Hines, Owner of H&H Consulting, a provider of human resources, team building, and coaching services to local businesses.
Despite the inclement weather, the Warwick Local Chapter meeting was a positive experience for the members and guests who braved Mother Nature to attend the networking event.
"The January meeting was a true stepping stone to building a successful Chapter," said Warwick Chapter President Pipier Bewlay.
"Attendees learned all about coaching and how it has changed over the years from guest speaker Steven Hines."
Mr. Hines discussed the finer points of coaching with the group of professional women. His many years of experience in the Warwick area have given him a deeper understanding of the local business climate.
In his presentation, Mr. Hines explained that although many in the group have coached someone in their lives, they may not have viewed it as coaching.
"Members thoroughly enjoyed a great interactive conversation and gained a better understanding of the different types of coaching such as life, executive, and career coaching," said the Chapter President.
In addition to learning from Mr. Hines, members and guests also took time to learn about each other.
The Chapter started with a getting to know you session covering many different topics.
Members introduced themselves and shared their background with the group of professional women.
Channavy Chhay, Executive Director of the Socio-Economic Development Center for Southeast Asians in Providence, shared insights on how the socio-economic program works for Southeast Asians in the state of Rhode Island; how her organization was founded; and how she became the first female in history to lead the organization.
Lauren Silveira, Owner of Organized for Life, shared a few tips on how to organize a home and gave some examples of how clutter can get out of hand. Lauren is slated to be the Chapter's featured speaker in March.
Peg Connelly, Vice President Clinical Excellence at Inventive Health, described her career in detail and talked about how she has moved into the arena of clinical trials and why.
There were a number of participants present who were considering future membership in NAPW.
The Chapter President told the group how each meeting offers Chapter members an opportunity to meet current and prospective members within the Warwick area.
Pipier announced the theme of next month's Chapter meeting: Identity Theft, a problem that has been steadily growing over the last several years.
Members were reminded to mark their calendars for the next Warwick Chapter meeting on February 20th at 5:30pm at Chianti's restaurant, located at 195 Old Forge Road in East Greenwich.
"We are hearing more and more about individuals who spent tremendous amounts of time and money to fix their identity after it has been compromised," said Pipier.
"Next month, I will be sharing steps you can take to protect your identity."
The National Association of Professional Women (NAPW) is the largest and most recognized network of female professionals. NAPW provides a forum where women can interact, exchange ideas, educate, network, and empower. NAPW Local Chapters allow members to maximize their experience through meetings, networking opportunities, and professional events.
For additional information regarding the NAPW Warwick, RI Chapter and/or NAPW please visit http://www.napw.com.
Follow NAPW on Facebook and Twitter
###