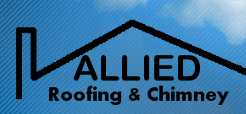 Chimney Cleaning Company in Nassau County, Allied Chimney Celebrating 10 years in Business.
Long Island, New York (PRWEB) March 28, 2013
Allied Roofing and Chimney, a fully licensed and insured, family owned company, which provides roofing and chimney service to all the New York boroughs, today celebrates its tenth year of providing services in the NY metro area.
The company has been providing all of the fireplace, chimney and roofing professional services, including building, repair, inspection, installation, cleaning and maintenance. Their several years of experience, along with quality customer service, have earned them a good reputation. Their wide range of services enables them to attend any type of cleaning and inspection services in their area. They have educated customers on how to effectively maintain structural features of their homes.
Much of the routine maintenance can be done by the residents themselves. A professional help is generally required when there is intensive repair or damage. Professionals can check for cracks, damage, and airflow and draft control, overall roof condition, to ensure a safe living environment.
Allied Roofing & Chimney offer a 24 hour emergency service which can be accessed by simply a phone call at any time. They also offer demolition services and post-demolition clean-up of commercial or residential properties.
"Our combination of passion for excellent customer service and our knowledge in home improvement industry has driven our business since the beginning. Our roofing and chimney services are among the best in tri-state area. We are very pleased that today we have completed 10 years in this industry. We hope to continue providing our home improvement services for many more years to come," said the company spokesperson.
Their website is a great source of information for new and existing customers. It is up to date with their services, discount coupons and specials. Key information on why chimneys and roofs should be routinely cleaned, monitored and maintained is clearly explained on their webpages.
"Celebrating our 10th anniversary is a huge milestone for us. We are thankful to our customers who have spread the word of our services to others. Our expert and dedicated staff is always professional, safe, clean and thorough. Stay posted with events and testimonials on our webpage", added the company spokesperson.
They offer competitive pricing of their services. Visit their website to request a free quote, fill out the contact form or call 1-800-641-9080 or visit http://alliedchimneyny.com for more information.