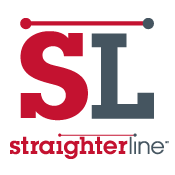 Through our alliance with StraighterLine, we are offering students a path to continue their education and providing them with an opportunity to achieve their personal and professional goals.
Baltimore, MD (PRWEB) March 13, 2013
The National Hispanic University (NHU) and StraighterLine announced today an articulation agreement that will enable students to transfer StraighterLine's American Council on Education (ACE)–recommended courses for credit at NHU. The agreement will increase access to quality higher education for students who are looking to successfully complete their degree program in a multicultural learning environment.
Students taking undergraduate courses through StraighterLine will have access to the advantages of an NHU education including online and campus-based degree programs in a variety of disciplines such as business, child development, and mathematics and science. Students will also benefit from a highly engaged and dedicated faculty as well as a personalized and supportive educational experience that fosters respect for diversity and inclusion.
"Through our alliance with StraighterLine, we are offering students a path to continue their education and providing them with an opportunity to achieve their personal and professional goals," said Dr. David P. López, president of NHU. "Our programs provide students who are teaching, working in and interacting with diverse communities the knowledge, real-world skills and the competitive advantage they will need to become leaders."
In addition to its articulation agreement with StraighterLine, NHU has transfer agreements and credit opportunities with other universities, community colleges and organizations to support its mission of greater access to higher education and ensuring academic success. Transfer of credit varies by degree program.
For more information about The National Hispanic University, visit http://www.NHU.edu.
About The National Hispanic University
For more than 30 years, The National Hispanic University has provided Hispanic students and others with access to quality higher education. Located in San José, Calif., the university offers a diverse portfolio of online and campus-based undergraduate, graduate and certificate programs in business, teacher education, child development and computer science. Students are supported in a multicultural and collaborative learning environment that is based on Familia™, a personalized approach that fosters students' success through mutual respect and cultura. The National Hispanic University, a member of the Laureate International Universities network, is accredited by the Accrediting Commission for Senior Colleges and Universities of the Western Association of Schools and Colleges (WASC). For more information, visit http://www.NHU.edu.
About StraighterLine
StraighterLine has been recognized as a revolutionizing force in lowering the cost of college education by major news organizations and the U.S. Chamber of Commerce for offering students online courses that earn real college credit for just $99 a month. Inside Higher Ed recognized StraighterLine for offering the "...lowest-cost set of credit-bearing courses on the Internet." And Fast Company named StraighterLine one of the "10 Most Innovative Companies in Education."
In order to facilitate the award of credit, StraighterLine has forged partnerships with leading accredited online colleges and universities. A student ultimately earns a degree from those institutions but realizes tremendous savings and convenience by starting with StraighterLine.
StraighterLine's courses are evaluated and recommended by the American Council on Education's College Credit Recommendation Service (ACE CREDIT), which includes over 1,800 participating colleges and universities. In addition to the institutions with which StraighterLine has a direct relationship, more than 300 other schools are reported to have accepted StraighterLine coursework for transfer credit.
Currently, StraighterLine offers entry-level college courses online in the Sciences, Humanities, English, Math, Business and Language. Many StraighterLine courses are now offered in both self-paced and professor-led formats, for students to take individually or as part of a cohort; a few are even available as free open online courses. 5 StraighterLine courses have been approved by The College Board to be listed as AP courses. As a pioneer in the movement to revolutionize college for America, StraighterLine also offers alternatives to college courses including Prior Learning Assessments and credit-by-examinations that let students earn college credit for knowledge and life experiences they already possess.
For information, visit StraighterLine.com or call 1-877-str8erline (1-877-787-8375).
###
Media Contact:
Tamara Chumley
1-443-627-7495
tamara(dot)chumley(at)laureate(dot)net