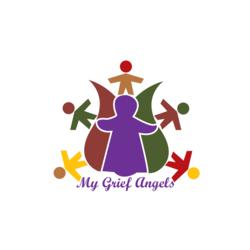 As JD Failde, a Houston-based Non-Profit Executive reminds us: Even Jesus grieved. When he saw Mary and Martha in anguish over the death of their brother Lazarus, he wept and groaned (John 11:1-45)
New York, NY (PRWEB) March 26, 2013
She went in for light surgery on January 6, and two weeks later and 3 major surgeries, she was gone. After the unexpected loss of their mother, and experiencing the excruciating and uncontrollable pain of Grief Attacks for the first time, these brothers found the greatest comfort in the experiences shared by others who had grieved before them.
"American Householders are getting older,", the Census Bureau Reports, and this aging will significantly impact the numbers that will grief in the years ahead. According to the National Institutes of Health, for every death, there are 4-5 people that will grieve.
This year alone in the US, there will be 10+ million that will grief, and 210 million worldwide.
Many will experience painful Grief Attacks for the first time. Grief Attacks happen suddenly, and they are triggered by a simple memory: A song on the radio, a favorite restaurant, a perfume, a flower, and just about everything that can remind us of our loved ones. Their intensity differs by memory and by individual, and they can range from just tears to taking your breath away. Many say that the pain is less with time, but others say it never goes away.
Real-life information and accounts by those grieving and those who have grieved on their own experiences with grief attacks and their coping strategies for getting thru them is minimal and scattered. In an effort to help themselves and others who are or will be facing grief attacks in the future http://www.MyGriefAngels.com was launched.
The "Grief and Your Health" section of the site highlights the latest findings on how grief impacts our health, and the "Links to Online Resources" provide a list of resources segmented by the type of loss experienced; from Alzheimer to Cancer to Loss of a Child to Military Families to Suicide and others.
The "Grief Attacks Guest Book" section enables site visitors to share their own Grief Attacks experiences and coping strategies to help those grieving now and in the future. A new segment added to this section at the suggestion of a site-visitor is on "What Not to Say to Those Grieving". From "People don't die from that" to "There are a lot of available women in your dad's age group", there are a lot of good caring people that say the wrong thing at the worst time.
The "Signs Guest Book" enables those grieving that have had signs from their loved ones to share them with others, and also provides links to other online resources that cover this topic in greater depth.