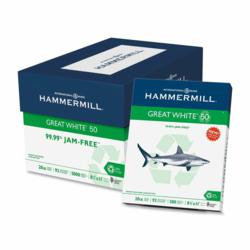 Danville, CA (PRWEB) November 30, 2012
National Office Solutions today announced their Nationwide Paper Program, a multi-state delivery solution which fills the void between the national paper merchants, Xpedx, Spicers and Unisource along with the independent dealers, who are constrained by their regional truck routes.
Green choices are widely available. NOSi carries an extensive offering of environmentally conscience products and they are a multi-mill provider of SFI, FSC and recycled papers from certified sources.
Experience gained from holding the California Statewide Office Supply Contract allows National Office Solutions to implement delivery programs that encompass multiple locations, numerous departments and varying billing cycles - throughout an entire enterprise.
NOSi is an independent office products dealer that does not incur the traditional brick and mortar costs of Staples, Office Depot, and Office Max, allowing them to offer customers the most efficient route from manufacturer to desktop. NOSi offers this solution to help organizations save time and money when purchasing multiple low-ticket commodity items such as office supplies.