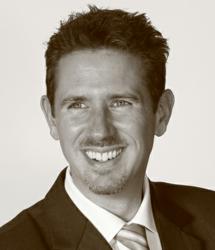 cheap gas is a national subsidy
Oakland, California (PRWEB) March 01, 2013
Patrick Schwerdtfeger released another episode of "Strategic Business Insights" today by discussing gasoline prices in America relative to the rest of the world. American citizens complain about expensive gas prices but it is actually much cheaper here than most other developed nations around the world. Most developed nations tax gasoline much more than the United States and that represents a huge national subsidy for American businesses.
Patrick recorded the video in front of the Burj Al Arab in Dubai because there are a variety of non-traditional subsidies that different countries can have. Inexpensive labor, as is the case in Dubai, is just one example. Immigration accounts for over 80% of Dubai's population and many are from North Africa and South Asia, and are willing to work for very low wages. The safety regulations are also very loose in Dubai, allowing business to complete massive development projects for a fraction of what it would cost in Europe or the United States.
"Every country has its own set of unique circumstances," explains Schwerdtfeger, "and investors need to understand that those circumstances create competitive advantages and disadvantages for businesses in those countries. When opening a business or expanding internationally, those non-traditional subsidies play a huge role in location selection."
Interested readers can visit Patrick's website or watch the video on YouTube. They are also encouraged to subscribe by email to ensure they'll get notified when future videos are released.
About Strategic Business Insights
Strategic Business Insights (SBI) strives to help professionals, executives and business owners build broad understanding of the trends reshaping our world. In particular, the videos focus on the impact of these trends on business and commerce. The videos are offered free of charge and can be accessed on Patrick Schwerdtfeger's website.
About Patrick Schwerdtfeger
Patrick Schwerdtfeger (@schwerdtfeger on Twitter) is a business speaker who has headlined events for Bloomberg TV, Bank of America, Comcast Cable, Research in Motion (BlackBerry), Time Warner Cable and United Healthcare among others, as well as dozens of conferences and conventions around the world. His programs focus on business trends, small business marketing and the social media revolution.
Patrick is the author of Marketing Shortcuts for the Self-Employed (2011, Wiley) as well as Webify Your Business: Internet Marketing Secrets for the Self-Employed (2009) and Make Yourself Useful: Marketing in the 21st Century (2008). He has been featured by the New York Times, LA Times, San Francisco Chronicle, CNN Money, Fortune, Bloomberg Businessweek, the Associated Press, MONEY Magazine and Forbes, among others.
Patrick is available for television appearances and media interviews. He can be contacted through his website: http://www.patrickschwerdtfeger.com