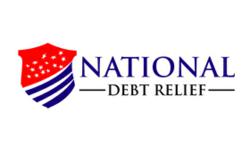 We created these videos to explain the situation around the country and highlight the common solutions to financial crises
New York, NY (PRWEB) November 27, 2012
Several recent studies have indicated that talk of a recovery in the nation's housing market may be premature leading many consumers to search for solutions to rising debt loads. National Debt Relief produces new videos addressing the issue and discussing possible solutions to debt problems.
In many local markets, home values dropped more than 50 percent from their peak during the mid-2000s housing boom. They have yet to recover.
The hardest-hit housing markets include Sunbelt states like Florida, Arizona and California and these three states have the new video series which highlights some of the recent financial issues facing residents. In the Fort Meyers, Florida real estate market, the average home now sells for just 40 percent of its pre-recession valuation.
"We created these videos to explain the situation around the country and highlight the common solutions to financial crises," says Paul Ritz of National Debt Relief.
Meanwhile, a new study by the Center for Responsible Lending reports that 1.5 million Californian homeowners received foreclosure notices during the years-long housing crisis. Most of these families were forced to pack up and find new places to live.
Most of these markets are still feeling the effects of the recession. For instance, the Center for Responsible Lending's report confirms that over 30 percent of Californian homeowners are "underwater" on their mortgages. In other words, their mortgages' outstanding balances are greater than their homes' current values.
A similar situation is unfolding in Rust Belt states hit hard by the recession that followed the collapse of the housing bubble. Popular real estate tracking firm RealtyTrac notes that one in 385 Illinois homes went into foreclosure during September of 2012. In Ohio, one in 546 homes entered foreclosure during that same month.
Even homeowners who don't lose their homes to foreclosure face serious risks related to mortgage debt. A landmark new study by the Consumer Federation of America reports that secured debts make up nearly 85 percent of the typical American's debt profile.
The remaining 15 to 20 percent of the average American's debt is comprised of expensive unsecured debts. These include credit cards, medical bills and personal lines of credit. They can carry interest rates of 20 percent or more.
Taken together, these debts can be ruinous. A new report from the International Monetary Fund shows that the average household's debt burden actually increased as a result of the recession. The average homeowner now carries a debt load equal to 25 percent of his or her total net worth.
For non-homeowners, this proportion is far higher. The total value of the typical non-homeowner's debt load exceeds that of their net worth.
Every year, thousands of American consumers facing such dire financial straits declare bankruptcy. This can have long-lasting repercussions.
National Debt Relief offers a powerful alternative to bankruptcy. Known as "debt settlement," it can reduce its users' debt burdens and takes just 24 to 48 months to complete. It lacks many of the negative effects of bankruptcy including being in the public record and requires no upfront fees.
Learn more about National Debt Relief's debt settlement services by calling them toll-free at 1-888-703-4948 or filling out their no-obligation online form at NationalDebtRelief.com.