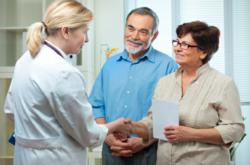 For those who have diabetes, managing glucose levels can help lower the chances of developing kidney disease.
Fulton, Md. (PRWEB) March 21, 2013
Diabetes, a condition that affects more than 25 million children and adults in the United States, is a leading cause of kidney failure, according to the American Diabetes Association (ADA). To celebrate National Kidney Month this March, National Incontinence, a leading distributor of incontinence supplies, is offering tips on how to maintain good kidney health, especially for those who experience diabetes.
"If uncontrolled, high blood sugar levels can be damaging to the kidneys, often leading to kidney disease, and ultimately, kidney failure," said Renee Mercer, president of National Incontinence. "For those who have diabetes, managing glucose levels can help lower the chances of developing kidney disease."
Common symptoms of diabetes include increased thirst and frequent urination, which can lead to urinary incontinence. A person with diabetes may also experience fatigue, bladder infections, and high blood pressure.
The ADA explains that managing diabetes involves understanding the ABCs of diabetes – A1C, a test that measures blood sugar levels over the past 2-3 months; Blood pressure, which should be below 130/80 mm Hg; and Cholesterol, which should be below 100 for "bad" cholesterol, and above 50 for "good" cholesterol.
Regular blood and urine tests allow the individual with diabetes and their doctor to evaluate how well the kidneys are functioning. Medication should also be taken as prescribed. Additionally, maintaining a healthy weight, getting as little as 30 minutes of physical activity a day, and quitting smoking can help manage diabetes, Mercer suggested.
"Making simple lifestyle changes and working to control your sugar levels and blood pressure can help protect and keep your kidneys healthy," Mercer said.
About NationalIncontinence.com
National Incontinence provides products throughout the United States for people of all ages with bladder control problems. They have helped more than 100,000 patients with bladder issues. Their pediatric division, the Bedwetting Store, is now the largest distributor of pediatric enuresis products in the United States. National Incontinence is proud to serve the millions of families who seek information and practical solutions to bladder control problems and want the best products at the lowest prices.