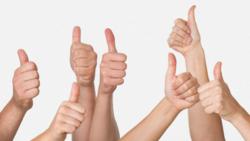 San Francisco, CA (PRWEB) April 08, 2013
Mattresses can be finicky things to buy, with so many brands and models to choose from and new technologies rapidly appearing all the time. Mattress Journal, a blog on beds and sleep, takes an in depth look at one mattress type, latex, in their latest guide titled "Is a Natural Latex Mattress Right for You?"
The article offers a thorough introduction to latex mattresses, explaining the sources, manufacturing processes, and common terminology one is likely to encounter. The emphasized type is 100% natural latex mattresses, which derive from hevea brasiliensis trees, a renewable, sustainable resource.
As the article aims to help shoppers decide if latex is a good option for their needs, Mattress Journal offers in-depth coverage of the benefits this mattress type offers.
Sustainably derived natural latex benefits the environment by utilizing living trees which continue to clean the air, eliminating petroleum products, and by lasting anywhere from 3-8 times the lifespan of a traditional mattress, reducing consumption of materials and landfill waste.
Health benefits of natural latex mattresses receive extensive coverage in the guide as well. Mattress Journal mentions that type is one of the highest rated beds for overall satisfaction, and offers conforming support in a variety of firmness levels. The material also proves resistant to allergens like dust mites, mold and bacteria, and should not contain any toxic chemicals.
After presenting the benefits, Mattress Journal offers a recap of who might benefit most from a latex mattress. This list includes people with back pain, allergies, chemical sensitivities, and more.
The guide concludes with a brief overview of what consumers might want to look for in a latex bed if considering the type. Mattress Journal recommends Astrabeds' natural latex mattresses with organic cotton covers as an ideal example of optimal features and benefits based on their previous brand comparison.
MattressJournal.com offers the latest bed news and mattress reviews to help shoppers research purchases and get the best sleep possible. Through careful, independent analysis of mattress types, brands, and sleep research, the blog offers expert opinions in readable, relatable format. With a focus on making the buying process simpler, Mattress Journal proves a valuable resource for consumers.