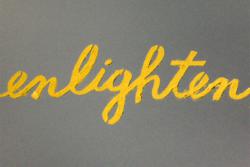 The amount of a potentially toxic ingredient in a skin care product may be small, but it becomes significant — especially when that product is used every day.
San Francisco, CA (PRWEB) November 28, 2012
Increasing numbers of beauty consumers are seeking natural skin care products, and for good reason. As reported by The New York Times, between 1,000 and 3,000 new chemicals have been introduced into our environment each year for the past 30 years. There's still much to be determined about how many of these chemicals interact with our bodies, especially where personal care products are concerned. The amount of a potentially toxic ingredient in a cream or lotion may be small, but it becomes significant — especially when that product is used every day, over an extended period of time. This is particularly important for expecting moms and young children, but it affects everyone, since the majority of ingredients applied to the skin end up being absorbed by the body.
During her tenure in the beauty industry, marketing and product development executive Dara Kennedy saw that many personal care products were made available to consumers despite the questionable ingredients they contained, sometimes resulting in sensitivity, rashes and other adverse side effects, not to mention potential long-term health implications. This inspired her to create aylabeauty.com, an ecommerce website dedicated to providing a well-edited selection of non-toxic and natural skin care products and education. Brands such as The Organic Pharmacy, S5 Skincare and 37 Extreme Actives offer clients effective skin solutions without suspected toxins.
While the thought of starting a whole new regimen can be overwhelming, it need not be. Dara shares her top natural skin care tips for those who want to start cleaning up their beauty routine:
TIP #1 Focus on the products you use every day. "Take a look at the ingredients of the skin care products you use regularly, especially the ones you don't wash off right away. At a minimum, try to avoid the ingredients on the list below, which are known to cause skin irritation and more serious health problems; I would actually avoid a few more, but this is a good place to start, and it shouldn't be hard to find great products that don't contain them. And if there's a fancy new chemical in your product that you've never heard of before, look it up or contact the manufacturer and see what you can learn about it."

Parabens
Phthalates (listed as DEHP, DBP, BBP, DINP, DIDP, and DNOP)
Formaldehyde and formaldehyde-releasing preservatives (listed as 3-dioxane, Diazolidinyl urea, Quaternium-15, DMDM Hydantoin, Sodium hydroxymethyl, Glycinate, Methenamine, Oxomethane, Oxymethylene)
Triclosan
Hydroquinone
Methylisothiazolinone and Methylchloroisothiazolinone
Fragrance
Dyes
TIP #2 Less is more. "A lot of new customers come to us after having overloaded their skin with strong anti-aging products, ending up with sensitized and reactive skin whose protective barrier isn't as effective at keeping the bad stuff out. Try to streamline your regimen by using fewer products that really work, without using harsh chemicals. You'll end up saving your skin and your time."
TIP #3 Don't make yourself crazy. "Stress can be just as hard (if not harder) on your body as some of these ingredients you might try to avoid. Don't drive yourself nuts trying to eliminate every single toxin you come across in your daily life. Identify a handful of sources you trust for non-toxic, healthy products you use every day — from personal care to food — and let them do the heavy lifting for you."
About Ayla
Ayla is an online beauty retailer that offers consumers personal guidance for skin care that works. To ensure its customers get healthy, great-looking skin from the inside out, Ayla combines the best natural, organic, and "nasty-ingredient-free" products with customized recommendations and holistic, expert skin care advice. Since 2011, aylabeauty.com has built a loyal following for its highly personalized and convenient experience. Ayla is a privately held company with headquarters in San Francisco, CA. For more information, visit aylabeauty.com.