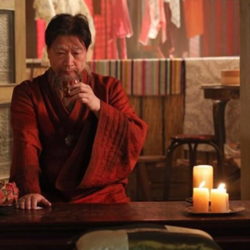 Tzi Ma is a versatile and compelling 30 year veteran among the Asian American acting community
Los Angeles, CA (PRWEB) March 30, 2013
Los Angeles, CA: Tzi Ma, an Asian American Actor well-known for his roles in "Rush Hour", "Rush Hour 3", "The Quiet American", "Ladykillers", and "Akeelah and the Bee", has just been cast in Universal NBC's pilot "Bloodline". Mr. Ma will play the role of Charles Huo, a major character in this collaboration between Peter Berg (Director/Producer of "Friday night lights", "Battleship" and "Prime Suspect"), Dave Graziano (Producer/writer of "Terra Nova", "Lie To Me" and "Southland"), Sarah Aubrey (Producer of "Friday night lights", "Battleship" and "Prime Suspect"), Universal NBC, and Film 44.
Set against the backdrop of modern suburbia, "Bloodline" follows the story of an orphaned young girl, Bird Bishop (Skyler Samuels), who, due to an accident of birth, is caught in the epic struggle between two warring families of mercenaries and killers. Mentored and trained by a mysterious Chinese man, Charles (Tzi Ma), Bird must accept the quest to find and defeat her mother in mortal combat if she is ever to lead a normal life.
Tzi Ma is a versatile and compelling Asian American Actor who has worked in film and television for over 30 years. His career has spanned the stages of New York City to the film and television industry here in the United States, including a run on a British Television Series as one of its leading characters. His recent television credits includes his recurring role in "24", and quest starring roles in "Hawaii Five-0", "Perception", "Vegas" and "Once Upon a Time" which aired this past sunday 3/25/2013.