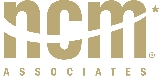 Mystery shopping is a convenient, cost-effective way to get a critical eye on the business from the customer's perspective and to objectively identify the recurring issues that could be impacting the dealership's success.
Overland Park, Kansas (PRWEB) October 04, 2011
According the American Express Global Customer Service Barometer, 78% of consumers have abandoned a purchase due to a poor customer experience, and 59% stated they would try a new brand or company to get better service. Manufacturers and retailers alike recognize the importance of evaluating and measuring the customer experience in an objective, quantifiable way, yet they often disagree on the focus of the assessment. In response, NCM Associates reached out to Reality Based Group to develop a third-party customer experience measurement program that would target the interests of its automotive dealer clients by helping them identify and improve the processes that enhance customer experience and loyalty, while consistently employing sales techniques proven to increase current and future sales and revenues.
The Mystery Shopping Providers Association explains the mystery shopping process as using a pool of pre-selected, pre-qualified consumers acting as "secret shoppers" and measuring the extent to which a customer's interactions with a business mirrors the experiences the business intends. Reasons for using mystery shoppers include evaluating customer service, ensuring processes maximize every selling and service opportunity and assessing to what extent the company's brand promises are being carried out in the customer experience environment. Reality Based Group™ offers a wide variety of mystery shopping services, from telephone and Web shopping to in-person written and GameFilm™ video shops.
Reality Based Group has provided custom research and evaluations to some of the largest companies in the world. Its president, Renee DeSantis, served on the MSPA board of directors and is a strong advocate for companies to inspect what they expect. She said, "We've led the industry in customer experience management over the last 19 years in 15 vertical industries; gathering data and compiling information that is accurate is a cornerstone of our mission. This philosophy and method of doing business has not only garnered us great respect with our clients, but among our peers, as well. We are excited to be complementing the mission of NCM Associates, another pioneer in data compilation, analysis and best practices, in assisting its members to find and address their greatest customer experience opportunities."
According to NCM president and CEO Paul Faletti, Jr., Reality Based Group's mystery shopping services are a perfect complement to NCM's strategic focus. "A key feature of our program is the identification of opportunities to increase sales and improve operating efficiencies to maximize dealership profitability," he said. "Whether the products are automobiles, motorcycles, recreational vehicles, heavy trucks, bottled water, or limousine services, the initial customer experience and maintaining strong customer relationships are critical to the viability of any retail business. Mystery shopping is a convenient, cost-effective way to get a critical eye on the business from the customer's perspective and to objectively identify the recurring issues that could be impacting the dealership's success."
David Kain, president of Kain Automotive, an automotive Internet sales consultancy, assisted in the development of the Internet shopping scorecard used in the NCM Mystery Shopping program. An advocate for the ongoing use of mystery shopping, Kain said, "Mystery shopping drives awareness and awareness drives positive process change. It's important to have a continuous process in place so you can validate whether a good or bad reply was just a blip in the system or the usual course of action."
Another mystery shopping supporter is Jeff Cowan, president of Jeff Cowan's PRO TALK, an expert in automotive Service Advisor sales training. Cowan stressed the value of mystery shopping is that it clarifies what your Service Advisors are and are not doing—and what they are and are not capable of doing. "Either the Service Advisors are using the right processes, the right word tracks and handling the customers the way a professional sales person does, or they aren't," he explained. "If you really want to see where your service department stands and how good your Service Advisors are, I would strongly encourage the use of mystery shopping on a regular ongoing basis."
Businesses interested in learning more about the NCM Mystery Shopping Program may contact NCM directly or call Heath Tull of Reality Based Group at 877-990-3456, Ext. 1362.
About NCM® Associates, Inc.
NCM Associates, Inc. is the originator of the automotive industry 20 Group peer collaboration process and has been providing automotive dealer Benchmarking, Education and Consulting services to the industry since 1947. Located in Overland Park, Kan., NCM provides a robust suite of services designed to drive dealership profitability using its proven, operations-focused Benchmark® for Success program with new and pre-owned U.S. automotive dealerships, as well as with businesses in more than 20 other industries. NCM is proud to be 100% employee owned. For more information about NCM Associates, visit http://www.ncm20.com or call 800.756.2620.
# # #