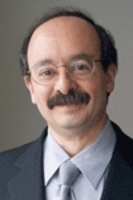 A fuel-efficient military could save tens of billions of dollars a year
Arlington, VA (PRWEB) March 27, 2008
Dr. Amory Lovins, cofounder of the Rocky Mountain Institute (RMI) and coauthor of "Winning the Oil Endgame: Innovation for Profits, Jobs, and Security," a Pentagon-cofunded blueprint for making the United States oil-free, will address attendees at the 2008 Joint Services Environmental Management Conference and Exhibition (http://www.jsemconference.com)], May 5th-8th, 2008 at the Colorado Convention Center in Denver.
Dr. Lovins and L. Hunter Lovins founded the Rocky Mountain Institute in 1982. This private, non-profit organization focuses on resource efficiency including the use of renewable energy, a topic heavy on the minds of Department of Defense leaders as they determine how to provide reliable, affordable and environmentally responsible energy solutions for personnel in the field and at home.
RMI's "Winning the Oil Endgame" predicts that to fight better and save money, the Pentagon—the world's largest oil buyer—will accelerate the market emergence of superefficient land, sea, and air platforms. A more efficient and effective military can protect American citizens instead of foreign oil, while moving to eliminate oil as a source of conflict.
"A fuel-efficient military could save tens of billions of dollars a year," said Lovins, who served on a Pentagon task force studying this issue. "As our nation stops needing oil, think of the possibilities of being able to treat oil-rich countries the same as nations that don't own a drop. Imagine too, our moral clarity if other countries no longer assume everything the United States does is about oil."
"Amory Lovins has had more impact on our energy use than any single person in the world. Now his team has produced one of the most important energy studies in decades. It merits careful examination as a profitable strategy for achieving energy security, economic prosperity, and environmental quality through smart business strategies accelerated by efficient government policy."
— William Martin, Chairman, Council on Foreign Relations Energy Security Group
"We can, as Amory Lovins and his colleagues show vividly, win the oil endgame…. an intriguing case that is important enough to merit careful attention by all of us, private citizens and business and political leaders alike."
— George P. Shultz, Distinguished Fellow at the Hoover Institution, Stanford University; former Secretary of State, the Treasury, and Labor
Dr. Lovins will join Mr. Alex Beehler, Acting Deputy Undersecretary of Defense for Installations and Environment as well as Dr. Stanley Bull, Executive Director for Strategic Partnerships at the National Renewable Energy Laboratory in a plenary session May 6th.
JSEM will bring together professionals from the military services, industry, academia, local, state, and federal agencies to translate ideas, success stories, case histories, current trends, and technologies into solutions for environmental protection and enhancement. Conference general sessions, training and concurrent technical sessions are spread over 4 days of the event on topics such as sustainability, energy and climate change, and compliance management. In addition to the JSEM Conference's training and technical sessions, an extensive exhibit hall will focus on industrial environmental and energy solutions. This event is presented by the National Defense Industrial Association Environmental and Energy Division supported by the Department of Defense.
To find out more information about the JSEM Conference or to register for this event go to http://www.jsemconference.com .
About NDIA:
The National Defense Industrial Association (NDIA) (http://www.ndia.org) is America's leading defense industry association promoting national security. NDIA's Environmental and Energy Division advocates the development and application of cutting-edge technology, enlightened stewardship, superior programs and best-in-class systems and support toward the achievement of environmental excellence and the long-term security of our nation's energy supplies.
Contact:
Press inquiries should be directed to Becky Breeden, Special projects contractor, National Defense Industrial Association
rbreeden @ ndia.org
703.247.9494
http://www.jsemconference.com/2008
###