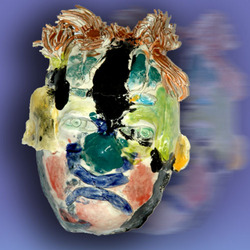 At first, many near-death experience patients are confused and fearful because the experience is so out of their realm of awareness and so uncommon to their everyday senses
Philadelphia, PA (PRWEB) September 29, 2009
HealthForumOnline (HFO), a nationally-approved (APA, ASWB, NBCC, PSNA, CA-BBS) provider of online continuing education (CE) for psychologists, social workers, counselors, nurses and other allied healthcare professionals announces the addition of a new online CE course, Near-Death Experiences: Implications for Clinical Practice to their extensive online CE resource library.
The International Association for Near-Death Studies defines a near-death experience (NDE) as a profound psychological event that may occur to a person close to death in a situation of physical or emotional crisis. Since a NDE includes transcendent and mystical elements, an NDE is a powerful event of consciousness and can be a life-altering event. While the etiology of NDEs currently remains unclear, as many as 10-40% of those who survive a clinical crisis, such as surgery, cardiac arrest, accidents, childbirth, allergic reactions, acute illness, drowning, terminal illness, combat, and extreme emotional stress, report a NDE. This figure is likely to increase as a result of improved techniques of resuscitation. Further, the actual occurrence of NDEs may be significantly higher, since many NDErs may be reluctant to talk about their experience post-NDE due to fear of being labeled mentally ill by untrained healthcare professionals who may initially discount and even pathologize their experience due to a lack a sufficient knowledge and associated clinical skills regarding this phenomenon. Interestingly, those who report NDEs have been shown to be distinct from those meeting the clinical criteria for post-traumatic stress disorder (PTSD) or dissociative disorders, as well as intellectually "solid" and psychologically "healthy" as evidenced by intelligence tests and standardized psychological measures.
"At first, many near-death experience patients are confused and fearful because the experience is so out of their realm of awareness and so uncommon to their everyday senses", notes course co-author Dr. Harris Friedman, clinical psychologist and Research Professor in the Counseling Psychology Program at the University of Florida. Not only do they lack the words to describe the event, but they lack the ability to integrate the NDE into their personal life history. Moreover, this confusion and fear may close off any future attempts to discuss the NDE with their healthcare providers. This is significant because the short- and long-term effects of NDE have the potential to negatively impact a patient's emotional, physical/physiological, social, and spiritual life, at times, requiring clinical intervention. Thus, there are various clinical implications for health practitioners working with the NDE population, among them that initial validation is critical to the course and outcome of the NDE patient and their ability to cognitively integrate this life-changing experience in an adaptive and healthy manner.
This online CE/CEU course synthesizes 33 years of evidence-based research on NDEs, including its frequency, possible etiology, DSM-IV-TR diagnostic criteria, assessment strategies, and short-term and long-term effects. Lastly, clinical implications for treatment are addressed along with important barriers to treatment that can occur when co-morbid Axis I or Axis II DSM-IV-TR disorders exist.
Psychologists, social workers, counselors, nurses and other allied health professionals can chose from HFO's 19 categories of CE topics related to health psychology and behavioral medicine (i.e., ethics, cancer adaptation, women's health, cultural diversity, eating disorders, reproduction/sexuality, aging/gerontology, pediatric behavioral medicine, assessment, chemical dependency, chronic/acute illness, clinical intervention, group therapy, infectious disease, long-term care, neuropsychology, pain management, spirituality, LGBT issues) containing over 65 online CE courses that are fast, convenient and cost-effective. All HFO CE courses and supporting materials are available online or as downloadable, transportable PDFs. Participants print their own CE certificates. Lastly, HFO routinely updates our online CE courses, notifies customers of these updates and enables customers to review these updates for free online even after they have completed the CE activity and generated their CE certificate.
For more information on this course or a complete listing of titles in our online CE resource library, visit HealthForumOnline.com.
About HealthForumOnline:
HealthForumOnline (HFO) is approved as a provider of CE courses by the American Psychological Association, the National Board of Certified Counselors, the Association of Social Work Boards, and several state professional organizations, including the Pennsylvania State Nurses Association, an accredited approver by the American Nurses Credentialing Center's Commission on Accreditation, and the California Board of Behavioral Sciences. HFO's CE Program's Advisory Committee and authors are comprised of over 60 nationally-recognized experts in behavioral medicine.
###