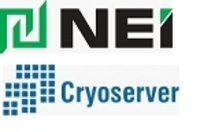 We are pleased to support FCS and help them deliver Cryoserver's unique value as an appliance to help them lower the cost of operations for their solution
Canton, MA, and East Northport, NY (PRWEB) March 31, 2008
Reduced costs due to manufacturing efficiencies is often an outsourcing claim, but in a twist, US-based NEI (NASDAQ: NENG) has engineered a lower production cost for UK-based Forensic & Compliance Systems' Cryoserver compliant message archiving appliance, resulting in significant customer savings. NEI, a leading provider of server appliance products and services for storage, security and communications applications, and FCS (http://www.Cryoserver.com) today announced that the lower cost of building and supporting FCS appliances is now being passed to end-user customers.
"Tight integration of our Cryoserver application with enterprise-grade NEI appliances delivers the high-availability solutions that our customers require for email archiving, disaster recovery, and compliance," said Forensic & Compliance Systems COO Paul Stubbs. "The efficiencies we have gained manufacturing consistent, easily supportable appliances have reduced our costs, enabling us to offer a superior product with a total cost of ownership lower than previously possible."
List price on the entry-level Cryoserver C100 appliance has been reduced to $8,999. Similarly, the price of high-availability Cryoserver C1500 featuring RAID drives and redundant hardware elements has been cut significantly.
Paul Stubbs, COO at FCS, said that a considerable part of the cost savings is due to the simplification of design and support for their application suite: "Our ability to provide customers with an unvarying appliance solution that we know inside and out makes our product engineering and customer support vastly more efficient. Now we spend time helping customers gain maximum value from Cryoserver, not wrestling with installation and configuration issues. That lets us deliver more in-depth customer support at lower cost."
"We are pleased to support FCS and help them deliver Cryoserver's unique value as an appliance to help them lower the cost of operations for their solution," said Hugh Kelly, senior vice president at NEI. "FCS has successfully leveraged our design and manufacturing expertise to offer an industry leading full-featured e-mail compliance and archiving solution with forensic capability at a very attractive price."
Cryoserver is a forensic email compliance solution that meets the data protection and privacy requirements of a wide range of organizations in industries including legal, finance and education, as well as government agencies. The Cryoserver email compliance archive solution is a tamper-evident, sealed appliance that is easy to implement and manage. Traditional email archiving solutions allow organizations to store data, but their lack of forensic capabilities prevents from being used in a court environment as admissible evidence. Cryoserver is the first email archiving product that successfully addresses this issue as it was built from the ground up to merge email archiving, compliance and forensic capabilities.
About FCS and Cryoserver
Forensic and Compliance Systems (FCS), is a privately-held company headquartered in Dublin, Ireland, with offices in London, Florida and New York and Colorado. The Cryoserver product line is a scalable, high-performance, forensic email compliance archive that enables organizations automatically and securely to collect, store and index all email communication -- via a convenient, tamper-evident appliance. This enables eDiscovery and forensic analysis of an organization's entire email history that is ready for court submission if necessary. The entire range of solutions is available from a network of channel partners. For details please visit http://www.Cryoserver.com or call 720-746-0408.
About NEI
NEI appliances ease deployment and enhance the manageability and security of software applications. Our heritage of providing product and service technologies tailored to support the entire lifecycle of our customers' appliances has made us the appliance partner of choice for software market leaders. Founded in 1997, NEI is headquartered in Canton, Massachusetts, and trades on the NASDAQ exchange under the symbol NENG. For more information about the Company's products and services, visit http://www.networkengines.com.
Media Contact for NEI:
Financial Dynamics
Bob Joyce or Caren Barbara
+1 212-850-5600
ir@networkengines.com
Media Contact for Cryoserver:
Communication Strategy Group
Arthur Germain
+1 631-239-6335
agermain@gocsg.com
http://www.gocsg.com
# # #