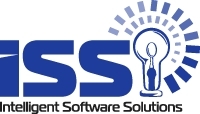 Colorado Springs, CO (Vocus) February 8, 2008
The Air Force Research Laboratory has awarded Intelligent Software Solutions a $20 million task on their Secure Information Access Analysis and Dissemination contract vehicle. ISS is slated to perform cutting edge research and development oriented tasks for a wide variety of government customers under this contract. Technology areas to be worked include innovative pattern learning, cyber integration into kinetic mission planning processes, collaborative intelligence exploitation as well as advances in net-centric enterprise computing. The award period spans three years.
Planned research activities support all of the services as well as many other government agencies. ISS provides a unique path for DoD research work to transition into the hands of the warfighter quickly. This is the second large software development award in as many weeks. According to Carl Houghton, ISS Vice President Strategic Planning, "Last week we were awarded a significant contract effort to directly support the troops in the trenches today. This one, in contrast, will enable us to continue to build needed capabilities for tomorrow's warfighters and to make those advances available quickly. This is what ISS is all about: combining leadership in the advancement in technology with pragmatic useful support for our troops in harm's way."
ISS anticipates adding staff across the country to support this contract.
About Intelligent Software Solutions -- ISS, one of the country's fastest growing software companies, has offices in Colorado Springs, CO, Hampton, VA, Washington, DC, and Rome, NY. ISS provides enterprise data analysis and service oriented architecture solutions to the Department of Defense and National Intelligence Organizations and has specific strengths in providing solutions in Command & Control, Special Operations, Intelligence, Counter-drug, Counter-Terrorism and Homeland Security/Defense. ISS has a diverse set of customers which include: Air Force Research Laboratory, Air Force Global Cyberspace Integration Center (GCIC), Air Force Electronic Systems Center (ESC), Naval Surface Warfare Center (NSWC), National Intelligence Community Agencies, CENTCOM, NASIC, NORTHCOM, SOUTHCOM, STRATCOM, US Coast Guard and many others.
For more information on ISS, visit http://www.issinc.com.
# # #