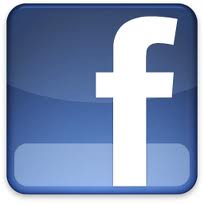 NET LAWMAN HAS GONE SOCIAL
(Vocus/PRWEB) January 21, 2011
We are proudly announcing that Net Lawman has gone social and we have a brand new official Facebook fan page. Please visit and have a look at
http://www.facebook.com/Netlawman
Also don't forget to click on "Like" because if you missed to click on "Like", you may lose valuable news, updates and information about your surroundings. We already know that you are busy and you don't find much time to look for potential valuable legal news, updates and information which may become extremely helpful in your daily routine. So as usual Net Lawman came up with the solution and you will find all the necessary legal information + your required legal documents very easily from your favorite Social media website Facebook.
The features and components of the page include: Direct posting on the Wall, Latest news, Legal Documents, Legal Drafting service, Twitter and many more to follow. Beyond than this we are very pleased to give you a channel to talk about your legal problems with legal experts within and outside Net Lawman. Through Facebook and beyond, we hope to facilitate a greater sense of UK and NetLawman community. The long term goal of the Facebook page is to design an approach to social media that may translate to any platform.
Net Lawman Ltd, established in 2000, is an English company registered number 2657400. Net Lawman is the supplier of the most comprehensive set of legal documents, legal forms and legal advice online. We have websites representing the UK, Scotland, Ireland (Republic), Australia, New Zealand, South Africa and India. We aim to launch in many more countries.
Our organisational goal is to provide best quality, cost effective, easily accessible legal services to the World. We operate strictly in 'plain English' and believe that the way forward for businesses and legal firms alike, is transparency and comprehensiveness. To provide services in the UK, we use our in-house team and increasingly, third party solicitors not associated with us.
# # #