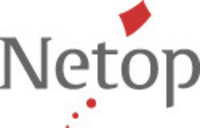 Live Guide has been a huge asset to our business. It's another way to bring customers closer to us
Chicago, IL (PRWEB) November 16, 2010
To increase efficiencies in providing prompt, personalized care, Houston-based ITSRx, a specialty Internet pharmacy, turned to Netop Live Guide, the leading solution for personal communication between a company and its customers on the Web. Just three months later, ITSRx has realized a 20 percent rise in online conversions, from browsers to customers.
With licenses to provide services in more than 40 states, ITSRx serves customers with debilitating illnesses including hepatitis C, cancer, rheumatoid arthritis, respiratory syncytial virus, cystic fibrosis and multiple sclerosis. Many use injectable medications, and questions - about administering a drug, side effects, drug interactions and insurance coverage - are often urgent.
With Live Guide, ITSRx customers can now click on a "live chat" link to ask questions in real time of one of the company's customer service representatives. In addition, any ITSRx patient with access to a webcam can use the "chat with a pharmacist" feature under the Patient Services tab to schedule a private video consultation with a pharmacist at one of the company's five pharmacy locations.
In addition to the 20 percent increase in online conversions since implementing Live Guide, at a lower cost than with any competing alternative, the company has reduced service operational costs by 25 percent. Meanwhile, customer satisfaction for Live Guide transactions outscores any other human-assisted channel.
"Live Guide has been a huge asset to our business. It's another way to bring customers closer to us," said Brian Smith, director of information technology at ITSRx. "If, for example, a patient has lost his medication, it's two clicks and he's on with live help." The best part of Live Guide, he said, is "really being able to help people. It's a new way to connect with patients, to help them quickly."
With the newest version of Netop Live Guide , launched in September 2010, the "live chat" capability can be embedded directly into emails, online advertisements, social media and more. This unique communication platform is allowing companies such as ITSRx to increase campaign response rates and more quickly and easily convert prospects into customers.
When customers see the "Chat With Me" link in an email, on Twitter or Facebook, or in any online communication, they simply click on the "call" button and connect directly to a customer service representative. They can ask questions about products, find out how to get technical assistance and even make purchases without spending valuable time exchanging phone calls, emails or faxes.
"We are excited to partner with ITSRx to increase the efficiency and quality of the service the company provides to its customers," said Netop CEO Kurt Bager. "ITSRx is an innovative, quickly expanding company with a sharp focus on providing the best possible care."
Pricing for Netop Live Guide starts at $89 per month per user, with significant volume discounts. To learn more about Netop Live Guide or to request a free 14-day trial, visit http://www.netop.com/chat or click here to chat directly with Netop.
To see a complete case study on the ITSRx implementation of Netop Live Guide, go to http://www.netop.com/live-guide/success-stories.htm.
About Netop Solutions A/S
Netop develops and sells software solutions that enable swift, secure and seamless transfer of video, screens, sounds and data between two or more computers. The company has three business areas: Administration, Education and Communication.
Netop's industry-leading Remote Control Administration solutions, used by more than half of the Fortune 100, is the most secure, trusted and scalable remote support solution on the market today. In Education, Netop is the world leader in classroom management software, helping teachers in 75 countries make teaching with technology easier and more effective. And in Communication, Netop Live Guide is the rich media chat solution that helps companies provide better customer service, increase efficiency and turn website visitors into customers.
Headquartered in Denmark, Netop employs 130 people and has subsidiaries in the United States, Great Britain, Romania and Switzerland. The company sells its solutions to public and private clients in more than 80 countries. Netop Solutions A/S shares are listed on the Copenhagen Stock Exchange OMX. Read more at: http://www.netop.com
###