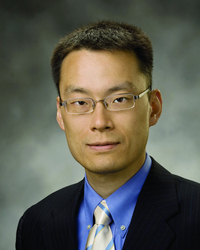 Great Neck, NY (PRWEB) January 5, 2010
Leading neurosurgical group practice, Neurological Surgery, P.C., is pleased to welcome David Chang, M.D.-Ph.D., of Hauppauge, NY to its team of neurosurgeons. Chang is responsible for administering a series of invasive and non-invasive spine surgeries and working with Long Island area hospitals and trauma centers for spinal treatment and surgical procedures.
Chang is a Board-Certified Neurosurgeon specializing in the treatment of various spine disorders and trauma such as Herniated discs, a common source of pain in the neck, lower back, arms, or legs, Spinal stenosis, a narrowing of the lumbar or cervical spinal canal that causes compression of the nerve roots, Degenerative scoliosis, a deterioration in the disc space and paired facet joints within the back of the spine, and Spine tumors, a cancerous or noncancerous growth that develops within or near the spinal cord or within the bones of your spine
In addition, Chang is well versed and experienced in a number of surgical procedures including revision spine surgery, a type of laser back procedure that requires only a small incision and is less damaging to muscles and conjunctive tissue surrounding the spine.
"We are proud to have Dr. David Chang on our team," says Michael H. Brisman, M.D. "I know his area of expertise will be an asset to our practice and essentially our patients. He is a very intelligent, compassionate and well trained doctor. He brings to us all the latest minimally invasive spine surgery techniques as well as complex spine surgery techniques."
Chang received a combined M.D. and Ph.D. from Johns Hopkins University School of Medicine and a B.S. degree from Johns Hopkins University. He also completed both his internship and residency at Mount Sinai Hospital, New York, and a surgical neuro-oncology fellowship at the National Institute of Health, Bethesda, Maryland.
Prior to joining Neurological Surgery, P.C., Chang worked at St. Luke's Hospital in Duluth, Minnesota. He is a member of the Congress of Neurological Surgeons (CNS) and the American Association of Neurological Surgeons (AANS).
As one of New York's premier neurosurgical groups, Neurological Surgery, P.C. offers patients the most advanced treatments of brain and spine disorders, using such minimally invasive procedures as Stereotactic Radiosurgery, Microdiscectomy, Kyphoplasty, and X-STOP® opposed to major surgery whenever feasible. Its team of highly educated and specially trained physicians provide compassion combined with knowledge and experience as they practice in some of Long Island's premier hospitals. Neurological Surgery, P.C. has seven conveniently located neurosurgery facilities in Nassau, Suffolk and Queens Counties, in Great Neck, Rockville Centre, Commack, West Islip, Forest Hills, and Lake Success, all with proximity to all of New York City. For more information, please visit http://www.neurosurgeryli.com.
###