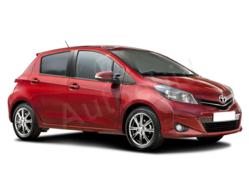 How to get dealers to hand you back thousands after you thought you had secured the best deal
(PRWEB UK) 26 November 2012
Unique AutoeBid gets new car dealers to fight it out in order to win a client's order. The price keeps dropping until the price agreed is achieved or bettered, in some cases by thousands.
The service allows buyers to obtain the best new car deals on mass supply cars as well as limited supply cars like new hybrid cars that most dealers won't discount at all. A recent client who purchased a New Toyota Yaris Hybrid posted today, "I was surprised that the target price was achieved on a much in demand vehicle, I have bought small fleets of company cars in the past but this is the best deal I have ever been given. I have the new HYBRID Toyota Yaris, I can not praise it enough. The Dealer's service was unbeatable."
AutoeBid CEO, Amin Saleem stated today," Most new car buyers think they have achieved a great new car deal until they view our prices. Only through us can they potentially save twice, one by achieving the price you stated on our site then by over achieving the price by thousands".
A recent client purchased a new Aston Martin DB9 and ended up saving over £7,000 more than he expected to.
The company today stated they had made an improvement to the service by grouping buyers orders together to maximise of group buying potential and now has 2 auctions closing twice weekly from previously closing auctions 5 days a week. Amin Saleem stated," We expect this change to help achieve our client's even better deals".
ENDS...
About AutoeBid
AutoeBid has access to thousands of new cars for sale, from over 1,600 new car suppliers all at the best possible price for your new car.
Your new car deals from five star dealers.
Contact details:
Auto eBid.com
*DTI e-Business Award Winner
3 More London Riverside
London
SE1 2RE
Tel: 0844 804 5094
Fax: 0207 657 3254
sales(at)autoebid(dot)com
http://www.autoebid.com