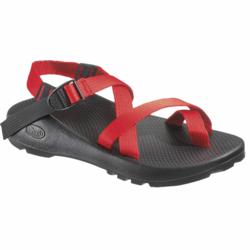 These are Chaco's two best-selling sandals, and our customers have been asking for solid colors.
Chattanooga, TN (PRWEB) March 30, 2013
To celebrate Spring, Rock/Creek announces new solid color Chaco Sandals on sale now in stores and online at rockcreek.com.
Rock/Creek's footwear buyer, Chad Wykle, explains: "Our customers have always asked if their favorite Chacos were available in solid colors. Today, we can say yes. Bright, vibrant hues like green, red and yellow are now available. Chaco has heard your requests, and the Spring 2013 special edition solid colors are here for two popular sandals."
The new solid-color Chacos are available in limited quantities, and are only available in the and men's Z/2 Unaweep and women's ZX/2 Yampa. In addition, Rock/Creek is one of very few retailers to have these new colors. In addition to the new colors, customers will be able to choose a belt at no cost with their purchase. Quantities are limited.
The two models chosen are the two best-selling sandal models. Rock/Creek has been able to offer the the Color Your World collection in stores for the last couple of months, but this is the first time they have been offered for sale online.
There are five new solid colors for each sandal style. Key features of the Z/2 and ZX/2 include: comfortable supportive footbed, customizable secure fit, grippy vibram soles, and they are machine washable.
"Rock/Creek staff, as well as many of our Southeastern customers, wear these sandals nearly year-round. Now you have a reason to come get a fresh pair for spring" Wykle adds.
About Rock/Creek
Founded in 1987, Rock/Creek is one of the original specialty outdoor retailers to sell online. Their customer service has been lauded with honors such as the Stella Service "Excellent" rating as well as SNEWS and Backpacker Magazine's "Best Online Retailer" award. Rock/Creek is based in Chattanooga, Tennessee and has an international web presence. Known for high-quality events, the retailer's employees organize the Salomon Rock/Creek Trail Series as well as the Triple Crown of Bouldering.