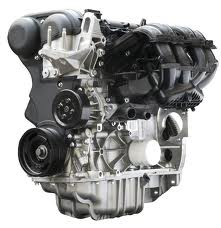 This company is now providing its new Ford Taurus engines for sale from its website.
Cleveland, OH (PRWEB) April 23, 2013
The Ford Taurus was expected to be one of the top selling vehicles for Ford Motor Company when it was produced in 1985. The sales success of this vehicle resulted in record numbers of units sold worldwide. Buying a replacement motor for a newer or classic Taurus is now expected to be easier courtesy of the NewEnginesforSale.com company. This company is now providing its new Ford Taurus engines for sale from its website. The current pricing and stock status can be viewed online at http://www.newenginesforsale.com/ford.
Multiple engine types were used to power the Taurus during its long-term production run. The first installation of the four-cylinder series was used until the late 1980s when the Vulcan V6 was the primary motor. This 3.0 motor was later replaced with the Duratec series to help extend the new technologies created.
The new motors that are now offered for this vehicle type online are discounted to help buyers find better options for purchasing a replacement without paying higher dealership prices.
The NewEnginesforSale.com company has added a price quote form to its website this year. This form has been programmed to include all of the company inventory. This inventory is instantly quoted using this form to help provide another alternative to the company toll-free number. Both of these quote methods are helping more customers to find better pricing and faster engine deliveries. The new motors that are sold and shipped by this company are complete and offered with warranty coverage.
The warranty coverage now supplied offers three years of coverage for no increase in price. This multi-year coverage is one effort now underway to extend the useful life of these new motors. This warranty is now in line with similar warranties that are offered by automotive dealerships when sales of new vehicles takes place. These protection efforts are part of new changes to the company policies to help all buyers when making a purchase.
About NewEnginesforSale.com
The NewEnginesforSale.com company offers its new engines to vehicle owners, junkyards, mechanics and other buyers of replacement automotive engines online. This company is owned and controlled by experts in the secondary engines market and changes are made to company policies to maintain customer service. The motors that are shipped by this company include warranty protection and are eligible for shipment savings. The NewEnginesforSale.com company provides its domestic and import inventory for lower than dealership prices to help reduce replacement engine costs for buyers in all U.S. states.