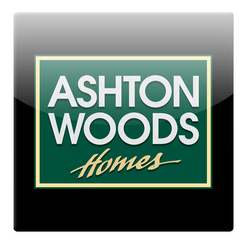 Roswell, GA (PRWEB) October 12, 2010
Ashton Woods Homes, a premiere builder of eco-friendly and energy-efficient new homes, today announced that they had been commended by the National Director of the Environmental Protection Agency (EPA).
Headquartered in Atlanta Georgia, Ashton Woods builds high-performance new homes in growth communities in Houston, Atlanta, Austin, Dallas, Orlando, Phoenix, Raleigh and Tampa. Close to jobs, shopping and transportation corridors, Ashton Woods effectively balances healthy-house features with energy-efficiency in their Power House Green homes – which can save homeowners as much as 45% per year on utility bills.
In an e-mail from the United States Environmental Protection Agency, in Washington, D.C., Sam Rashkin, Director, ENERGY STAR for New Homes says, "A select group of large builders are leading the Nation's housing industry to high-performance homes by committing to all of their divisions to construct 100% ENERGY STAR Qualified Homes. Ashton Woods is one of those builders. Their efforts will help provide homes that are better for our nation, our communities, and home owners across the country."
"We are very pleased to be recognized from the Director of Energy Star representing the EPA," said Ralph Farrell, Senior V.P. of Operations at Ashton Woods Homes. "Over the last eight years Ashton Woods Homes has been 100% committed to providing our customers the most energy efficient, healthy homes in our markets. We appreciate being recognized in doing so, but we are most proud that we do it because it is the right thing to do,'" added Mr. Farrell.
During the past eight years, Ashton Woods Homes has demonstrated its commitment to providing green, energy efficient homes. With more buyers each year purchasing high-performance, energy-efficient homes, Ashton Woods continues to provide state-of-the-art features and benefits to its buyers in each of its new homes. Visit http://www.ashtonwoods.com/powerhouse to learn more.
About ENERGY STAR
ENERGY STAR was introduced by the U.S. Environmental Protection Agency in 1992 as a voluntary market-based partnership to reduce greenhouse gas emissions through increased energy efficiency. Today, ENERGY STAR offers businesses and consumers energy-efficient solutions to save energy, money and help protect the environment for future generations. More than 12,000 organizations are ENERGY STAR partners committed to improving the energy efficiency of products, homes, buildings and businesses. For more information about ENERGY STAR, visit http://www.energystar.gov or call toll-free 1-888-STAR-YES (1-888-782-7937).
About Ashton Woods Homes
Ashton Woods Homes is a subsidiary of the Great Gulf Group- a fully-integrated collection of companies that spans the entire real estate spectrum in North America – from land acquisition and development to the design and construction of master planned communities. For more than 40 years, Ashton Woods has built a solid reputation for building comfortable, energy-efficient, high-performance homes and is the winner in Overall Quality in the 2009 J.D. Power Survey for New-Home Builder Customer Satisfaction Ranking and is honored with the most coveted local, regional and national awards. For more information, visit http://www.ashtonwoodshomes.com.
###