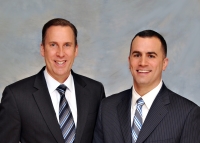 People using mobile phones are our fastest growing audience
(PRWEB) March 12, 2013
McGeough Lamacchia Realty, a full service real estate company serving Massachusetts and New Hampshire, relaunched their mobile optimized site last week to better accommodate home buyers and sellers who visit the site MLRealtyNE.com using their mobile devices.
The improved mobile version of MLRealtyNE.com is more appealing and easier to navigate.
The mobile website now has the most visited sections of the site easily accessible right from the home page. Visitors can easily search homes for sale, download the McGeough Lamacchia app, read blog posts, or use the mortgage calculator from their mobile phones. The simple mobile interface shows large menu buttons for easy navigation. Visitors can call or email the McGeough Lamacchia office with the click of a button. Buyers can browse homes for sale and contact an agent to schedule a showing. Home sellers can read helpful articles or watch videos, all formatted to fit their mobile screen.
John McGeough and Anthony Lamacchia, co-brokers and owners of McGeough Lamacchia Realty, say having the site optimized for mobile phones or devices delivers greater convenience to customers.
"People using mobile phones are our fastest growing audience," says Anthony Lamacchia.
Customers expect a different experience visiting the mobile version of a site compared to visiting the desktop version. These visitors expect faster loading times and simplified navigation.
"We find customers who use smartphones to get information about selling their home or to search homes for sale don't want to wait and are ready to contact us right away," says John McGeough.
When a user visits the McGeough Lamacchia website from their mobile device, it will automatically detect which type of device is being used and direct the user to the mobile version of the site. Visitors can easily switch back to the desktop version of the site by clicking the link "classic" at the bottom of the screen.
Because most of the graphics are stripped out of the mobile design, it loads faster than the desktop version of the site.
The McGeough Lamacchia mobile real estate website is ideal for both home buyers and sellers. Buyers can download the home search app right from their phone to instantly get information about homes for sale, including price and property features. Home sellers can get a free online home evaluation by filling out a form right from their smartphone.
In order to access the mobile version of the McGeough Lamacchia website, visitors simply go to MLRealtyNE.com on their mobile device.
About McGeough Lamacchia Realty
McGeough Lamacchia Realty is the number one Real Estate Agency in Massachusetts and named one of the fastest growing Real Estate Companies in the U.S in 2012 by Inc. Magazine. They are a full service real estate agency serving home buyers and sellers Massachusetts and New Hampshire.