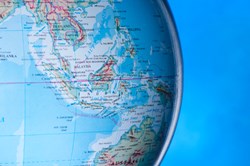 The providers of the leading online resource for Asian medical tourism have enhanced their website with new and useful content aimed at international patients.
San Francisco, Calif (PRWEB) August 29, 2013
MyMEDHoliday.com is already recognized as the leading medical tourism resource with the most up-to-date and comprehensive information on treatments and medical facilities in Asia. Now, they are offering medical-tourist visa guides for the seven most desired medical tourism destinations, including India, Thailand, Malaysia, Singapore, South Korea, Taiwan and China.
"International patients are looking for easy access to comprehensive information about their medical tourism destination. The goal of MyMEDHoliday.com is to provide a reliable source with complete information required for travel overseas for healthcare. Now we are presenting medical tourism visa guides to further assist medical tourists in their investigation for treatment abroad," the website's editor-in-chief said.
The new and handy medical tourism visa guides for Asian destinations can be found by clicking on the website's destinations page and selecting the particular country one wishes to travel to. Medical tourists can click here to view the destinations page. MyMEDHoliday.com's new visa guides cover all of the visa requirements for travel to the countries. Patients can find important information in regard to obtaining a medical visa. Visa arrival time is noted along with appropriate website links for the patient seeking medical care abroad.
Patients may consider international travel to Asia while seeking medical treatment because of the increase in costs for health care throughout the United States and Europe. MyMEDHoliday.com provides the most complete and convenient process for deciding on a medical tourism destination and medical facilities. While searching, tourists can send inquiries to multiple international providers with one click, saving the patient precious time in receiving the most suitable treatment. Advanced search options which can be utilized by clicking on this page, allow medical tourists to make specific search requests concerning treatment, location, accreditation, and language support. In-depth information on each listed provider can be obtained, including photos of the facility, a detailed description, medical facility locations, a list of language support offered, awards and recognitions and payment options. The website covers well-established medical tourism destinations and displays patient reviews of the listed providers.
Medical providers are able to list their facilities and services on MyMEDHoliday.com and enjoy the benefits of having their practice featured on the website for free. Medical tourists can be connected to the medical provider easily because of the information shared on the user-friendly website.
To view the informative, international patient guides presented by this premier medical tourist website, visit http://www.MyMEDHoliday.com.
About The Company:
myMEDholiday.com is a comprehensive Medical Tourism portal and ratings site with offices in San Francisco, CA, and Bangkok, Thailand. They provide direct access to detailed information about top medical and healthcare facilities around the world, giving patients the tools to locate, compare and contact medical travel or medical tourism providers quickly and conveniently. Their management team has over 15 years of experience in online travel and internet marketing, and has implemented a wide range of successful websites and e-marketing campaigns. Their aim is to work on behalf of patients and give them the best information available to make the right choices, while helping them find a safe, effective and cost-saving solution for their health and medical needs.
To learn more, please visit http://www.mymedholiday.com.