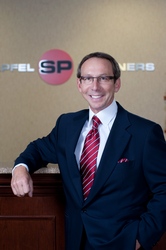 Better cars, better safety features and the fear of arrest have cut the number of drunk driving fatalities nationally but not in New York State.
Nassau County, NY (PRWEB) February 10, 2011 —
Steven Schwartzapfel, a New York lawyer whose law firm handles DWI accident cases, says a new report shows that despite an encouraging drop in highway fatalities, the percentage of deaths caused by impaired drivers in New York is not improving.
A recent report in Newsday reveals that while drunken driving deaths have been cut in half since 1982, drunk drivers still account for about one in three fatal accidents in New York, a rate that has leveled off despite tougher DWI laws.
"Better cars, better safety features and the fear of arrest have cut the number of drunk driving fatalities nationally but not in New York State," says Schwartzapfel, a founding partner of the New York law firm of Schwartzapfel Partners.
"Drunk driving is deadly, it's against the law, and unfortunately, it's still a problem," said U.S. Department of Transportation Secretary Ray LaHood. "With the help of law enforcement around the country, we are going to continue doing all that we can to stop drunk driving and the needless tragedies that result from this reckless behavior."
Newsday reports that from 2000 to 2009 in New York there were 500,000 DWI arrests, including 76,500 on Long Island.
Nassau County Assistant District Attorney Maureen McCormick is part of a statewide task force reviewing drunk driving patterns. She told the newspaper that the group has focused on the leveling off of DWI traffic fatalities at 30 percent and is now asking, "Why have we stagnated?"
On one level, Schwartzapfel said, the answer seems obvious: A certain number of drivers are less bothered by the risk of injury or arrest than they are by the inconvenience of not driving after drinking.
"Clearly, some Long Island motorists won't comply with the law or use common sense regarding their own and others' safety," Schwartzapfel said. "The safety and well-being of the community requires that we reduce drunk driving fatalities. Establishments that serve intoxicated customers should start facing criminal charges as well as civil liability."
"Many people are alive today because of the ingenuity of engineers and the resolve of lawmakers and law enforcement to get drunk drivers off Long Island roads and highways and into treatment," Schwartzapfel says.
About Schwartzapfel Partners
At Schwartzapfel Partners, a New York team of highly dedicated and committed criminal defense and DWI attorneys provides the legal advice and representation needed to help clients arrested for DUI or DWI. The firm's skilled trial lawyers work to secure fair and reasonable plea bargains for clients and to defend their rights in court.
Schwartzapfel Partners' DUI / DWI defense attorneys represent clients in numerous Nassau County communities, including Town of Hempstead, Town of North Hempstead and Town of Oyster Bay. For a free initial consultation, call toll-free today at (800) 966-4999 or use the firm's convenient online form.
# # #