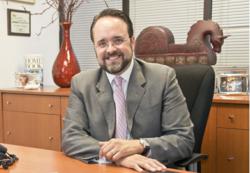 We are entering a New Era in South Florida's Luxury Residential Development
Miami, FL (PRWEB) March 13, 2013
The $160M bank loan approved for the construction of the 79-unit Mansions of Acqualina, marks a change in how lenders will fund new projects in the future.
By approving the various loans, bankers have shown sufficient confidence in the recovery of South Florida's real estate market, the same confidence that many developers have had for more than a year, when they started building their projects, counting on a strong market recovery. This new release of available funds could also signal that the door to financing new developments in South Florida is opening… Up until now, the luxury condo sector was receiving little or none existent financial support from the banking industry. But the recent change in their attitude could be a game-changer to the current status-quo, signaling that bankers believe that the existing demand is the beginning of a new-construction boom, giving builders more confidence to propose and build new projects in the area.
"In any major condominium development, the lenders providing the construction loan require a significant number of pre-sale contracts out of rescission, as a way to protect their own investments," says Emilio Cardenal, Broker and CEO of Interinvestments Realty. The lender will also require the buyers to have a substantial deposit in escrow, at least 30-40% of the selling price. In addition, the lender will study the mix of buyers to see that there is not one buyer purchasing more than 5 units, in each project. When a bank or a conglomerate of lenders approves the construction financing of a new condominium project in today's market, it signals that both the development and the developer have passed the stress-test."
"The Mansions at Acqualina consist of 79-luxury ocean front residences that range in size from 3 to 6 bedrooms. In addition, of its unique collection of penthouses that will go up to 8 bedrooms and over 15,000 square feet. in size. The units in the Mansions at Acqualina range in price from $6M to over $50M. The Trump Group has always delivered their developments with the highest level of luxury and amenities," continues Cardenal. "The banks that participated in providing the construction loan were a conglomerate of Regions Bank, Israel Discount Bank of New York's Miami Office, SunTrust Bank, Sabadell United Bank, N.A. and Mercantil Commerce, N.A."
"Commercial real estate loans on bank's books grew from $14Billion to $1.51Trillion during the fourth quarter, according to data release by the FDIC. It shows that more funds are now available for the construction of new projects," adds Cardenal. "There are a significant number of new developments on their way in South Florida, many of which are being developed with bank financing. Imagine the potential of the new-construction market when more lenders get into the action. The success of the first wave of buildings is a real testament to the strength of today's market. We felt the strength at Interinvestments Realty, during the past 12 months, during that time we have increased our sales by 50% on new-properties, as the resale inventory has become scarce. In addition, today's buyers are demanding new properties with luxury finishes and more amenities. These are all signs that the new-construction is here to stay."
The following is a selection of three new Developments that we have been very successful in promoting:

Porsche Design Tower: The $560M Porsche Design Tower condo will rise in Sunny Isles Beach, FL. The proposed skyscraper is designed by Porsche Design Studio. At 641 feet with 57 stories, it will become the tallest building in Sunny Isles Beach. It will feature a robotic parking garage, with 284 parking spaces for 132 residences, allowing units owners to park two or four cars right outside their units. The 3 to 5 bedroom condo units range from 3,800 to 9,500 sq. ft. Prices are from $4M to over $15M.
Regalia: Is located at Collins Avenue in Sunny Isles Beach, FL. This ultra-luxury tower is 47 stories with only 39 residences. Units are 4 and 5 BR ranging in size from 5,515 to 7,600 sq. ft. This architectural masterpiece epitomizes gracious and luxury living on the ocean's edge. The unique flowing "organic" shape of this 47 story condominium tower appears to have been shaped by the ocean waves and winds. It will be limited to only one residence per floor in the upper floors of the building. Take advantage of its pre-construction prices now.
Chateau Beach Residences: Is located on Collins Avenue in Sunny Isles Beach, Fl. Uninterrupted ocean and park view. Magnificent 25 feet high glass boutique lobby overlooking the ocean. Infinity edge pool. Residences Moon Bar with spectacular ocean views. The building will include 2, 3 and 4 bedroom units with their own terraces; sky-villas and penthouses. Ranging from 2,890 sq. ft. to 4,305 sq. ft. It will be 33-stories high with only 84 residences.
If you want to receive additional information regarding any of these properties, please visit our website http://www.interinvestments.us