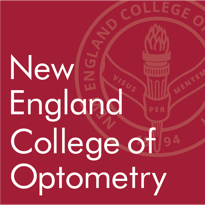 Our mission: Changing the way people see the world through optometric education, discovery and service
BOSTON (PRWEB) August 31, 2018
New England College of Optometry (NECO) and the Dean Search Committee have launched the College's search for a Vice President/ Dean of Academic Affairs. Reporting directly to the President of the College, the Vice President and Dean of Academic Affairs (VP/Dean AA) is the chief academic officer responsible for the faculty and the related administrative departments that support the academic programs at the independent college of optometry.
The VP/Dean AA oversees all didactic and clinical education at NECO and has a key role in forming and implementing academic policy and programs, as well as developing and managing the budget for all Academic Affairs departments. This includes overseeing the College's owned and operated clinics (NECO Center for Eye Care) as well as the College's expansive clinical system (NECO Clinical Network), ensuring our clinical learning opportunities are aligned with the College's didactic programs.
Throughout its history, the College has placed a high value on the role of research in the areas of basic and vision science, and clinical knowledge. The VP/Dean AA, together with the faculty, will work to promote faculty research and scholarship that impacts the quality of optometric care. In addition to providing the vision to establish the direction of future research, the VP/Dean AA will oversee the expansion of facilities, recruitment of students, hiring of faculty, and the delivery of the didactic curriculum and clinical care and training.
About New England College of Optometry
New England College of Optometry, NECO, is an independent graduate college of optometry that educates students for careers in eye care delivery, research and education. The oldest continuously operating school of optometry in the country, NECO currently enrolls over 500 students in its four-year Doctor of Optometry, Accelerated Optometric Degree Program, international, and graduate programs. Originally founded in 1894 as the Klein School of Optics, NECO prepares the next generation of eye care providers, educators, leaders, and innovators through a rigorous curriculum and extensive clinical experiences.
NECO's location in the heart of Boston's medical community, combined with the most expansive clinical network of any optometry school in the country, creates the optimum environment for educating students as members of patient-centered healthcare teams. For more information, please visit the college website at https://www.neco.edu.