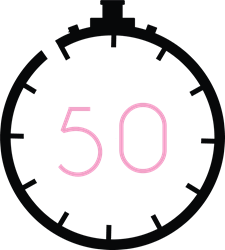 Form50 Fitness has been a hit with users so far.
ASTORIA, N.Y. (PRWEB) September 13, 2018
The ultimate fitness experience has hit Astoria. A new modern boutique Lagree studio is now open. Located at 31-57 31st St., the new arrival is called Form50 Fitness.
The studio practices the Lagree Method taught on the patented workout machine created by Sebastien Lagree called The Megaformer™ - a hybrid Pilates reformer with pulleys, weights, grasps and glides. The method and the Megaformer™ work together in harmony, which sets Lagree apart from other fitness philosophies. Lagree's Megaformer™ is revolutionary.
While other fitness studios may be located in the area, there is no doubt that Form50 experience is distinct. The workout uses slow and controlled full-body movements with constant tension to work the slow-twitch muscle fibers to failure, which makes it the most efficient 50 minute full body workout there is. It combines cardio, strength, endurance and flexibility. Form50 trainers instruct class to the latest jams in a high energy, new and beautifully designed studio with vibrant neon lights and mirrors on both sides to help keep clients in their best form.
Many Astoria residents are thrilled to learn that Form50 has opened in the area. "I've been waiting for a cool, young workout place to open in Astoria. Finally we don't have to travel far for a Manhattan workout experience," one of the clients wrote on Yelp.
"I am honored to be a part of the Lagree community and introduce more residents of Astoria and Queens to the workout that will sculpt their body and mind," said the founder and the visionary behind Form50 Fitness, Monica Marder. The owner is also a trainer at Form50 and is passionate about leading an active and balanced lifestyle both inside and outside the studio.
"At Form50 you will be surrounded by supportive and friendly instructors and a community of Lagree lovers who will make sure you have the best workout experience possible," Monica Marder added. With nine machines in the studio, clients will receive personal attention from the instructor throughout the class.
Intrigued? Stop by Form50 to try it for yourself. On weekdays the classes start as early as 6:30 a.m. with three classes running throughout the morning, one at 12:30 p.m., and three classes in the evening. For more information about introductory packages and class schedule, visit form50fitness.com. Get ready, because you will get hooked!
About Form50:
Form50 was founded by Monica Marder in 2018 to address the need for a high intensity, low-impact workout studio in Astoria, NY. Offering workouts that will sculpt body and mind in just 50 minutes, Form50 practices the Lagree Method taught on the patented Megaformer to deliver one of the most efficient full body workouts there is. For more information visit form50fitness.com.