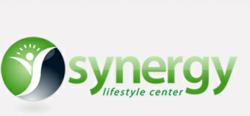 Bakersfield, CA (PRWEB) September 06, 2012
As a trusted leader in addiction treatment and recovery, Synergy Lifestyle Center is pleased to announce a new outpatient detox program designed specifically to treat prescription painkillers, heroin and other opioid addictions.
Synergy's new detox program takes a decidedly unique approach to recovery. Rather than a one-size-fits all mentality, Synergy caters each recovery plan to the individual combining pharmacologic and psychosocial treatment options. Synergy prides itself on treating all individuals as patients, not addicts. For some patients, a rapid detox lasting 7-14 days is possible—while others require an extended program lasting 3-6 months. More personalized information is only available through consultation.
Addiction to prescription opioid painkillers like OxyCotin and Vicodin has become a significant public health concern in recent years; the Center for Disease Control has determined opioid addiction to be an epidemic. It is also estimated that one baby per hour is born addicted to prescription painkillers.
"We're noticing an alarming trend of the abuse of prescription drugs among teenagers. While there is much speculation to the cause, it's highly likely that many children and adults do not see them as potentially dangerous since they come from pharmacies," added Dr. Jan Trobisch, of Synergy Lifestyle Center. "And then, of course, there is always the danger that a prescription drug addiction will lead to a severe heroin addiction or opiate addiction."
The Synergy approach channels effective counseling methods to treat the recovering patient and the new program takes special care with patients—using FDA approved prescription medications, prescribed by a board certified addiction specialist, to ease withdrawal symptoms. With prior authorization, most insurance plans will cover the outpatient detox program Synergy offers, but contact Synergy for more information.
About Synergy Lifestyle Center:
Synergy Lifestyle Center, located in Bakersfield, CA, offers a comprehensive approach to Medical Weight Loss and Addiction Treatment that is tailored to the specific needs of individual patients through the combination of various proven treatment methods.
Our highly trained professionals are standing by to improve your emotional and physical health. Find out for yourself and schedule an appointment at 661-878-9100 or contact Synergy Lifestyle Center at http://www.synergylifestylecenter.com/.