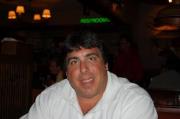 RMVH New Hampshire New Search Engine Technology Vacation Rentals
Moultonborough, New Hampshire (PRWEB) November 29, 2012
RMVH New Hampshire has a new search engine that searches multiple vacation home websites and then gives the results back immediately for the best price and selection direct from the owner. This new search engine scans 83 top websites and it combines credit card technology with insurance. The local inspection of vacation homes is done by local offices that are located in every state in the USA.
No other search engine or vacation rental website nationally inspects each home listed on its site. This new technology is available to use free for all vacationers. Homeowners can now list on this secure inspected network and be immediately broadcast over major 80 vacation rental websites.
Vacation homeowners can try this system for 30 days. Then there is no contract and the charge is 16 a month. Vacationers can now book a room like a hotel or motel using their credit card and knowing that the home has been inspected and is safe for them to stay.
Renting a hotel room and renting a vacation home using this new technology is almost identical. There is no need to be mailed a key or leave a deposit as this is handled automatically. This new technology is changing the world of vacation rentals in the United States.
RMVH New Hampshire is located at 75 Main St. Suite 4 ,number 129, Plymouth, New Hampshire email address info@ RMVHnewhampshire.com. or http://rmvhnewhampshire.com .The website called Rent My Vacation Home.com is located outside of Washington DC http://www.rentmyvacationhome.com and can be reached at 1-800-699-7684.