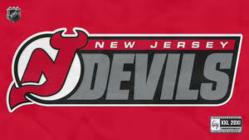 Our free ticket offer may help some potential customers score great entertainment along with great computer and network support
Hoboken, NJ and New York City, NY (PRWEB) March 13, 2013
eMazzanti Technologies, a Hoboken and New York City area computer consultant, is offering four free, highly coveted Red Devils hockey tickets to all new or existing customers that sign up for a new eMazzanti service or project. There are nine remaining games so tickets are limited and first-come, first-served basis.
"We are big fans of our local sports teams, especially the Red Devils," said Jennifer Mazzanti, president of eMazzanti Technologies. "Our free ticket offer may help some potential customers score great entertainment along with great computer and network support."
Each business that participates in the "Get eMazzanti and Get Your Red Devils On" promotion will receive four center area tickets—valued at $500, four drinks (Hoegaarden beer or sodas), and four famous Premio sausage sandwiches.
eMazzanti Services
Below is a partial list of services and capabilities that qualify for the free Red Devils ticket promotion:
Network Management
o Business continuity and disaster recovery solutions
o System capacity planning
o Storage management
o Resource management
o Software administration
o Computer network monitoring 24x7
o Hosted, synced: email, shared calendars, shared contacts and files
o Live Remote assistance
Information Security
o Organization policy development
o Intrusion detection
o Disaster recovery and back up planning
o Physical security solutions
o Malware and malicious content protection
o Access control
Mobile Ready Solutions
o Remote working solutions for every mobile device: smart phone, pad, tablet, notebook
o Total access to files and information anywhere, anytime
Managed Print Services
o Worry-free digital management of all network printers and supplies
o Reduce the total cost of ownership
Cloud Solutions
o Office 365 with full document creation, sharing
o Access to professional, domain-based email
o Share calendars and contacts.
o Chat via video, instant messaging, or audio calls.
o Financially backed, 99.9 percent uptime guarantee.
o Lower up-front costs
About eMazzanti Technologies
With a company name that sounds more like a purebred, high-performance sports car than a IT support and consulting firm, eMazzanti Technologies is all about delivering powerful solutions in a variety of [Outsourced IT services, such as cloud computing, managed printing services, PCI DSS compliance, computer network management, network troubleshooting, business continuity and disaster recovery, green computing, mobile workforce technology, information security, cloud computing, cloud computing services, and business information optimization in the most efficient manner possible. The Hoboken, N.J., firm is located in one of the most densely populated - and competitive - regions in the U.S. It provides business technology consulting services for companies ranging from home offices to multinational corporations in the New York metropolitan area, the United States and throughout the world. eMazzanti Technologies is Microsoft's 2012 Partner of the Year for the third year, WatchGuard's Partner of the Year for three years running and made the Inc. 5000 for the third year in a row. For more information contact: Carl Mazzanti 201-360-4400 or emazzanti.net. Twitter: @emazzanti, Facebook: Facebook.com/emazzantitechnologies.