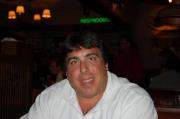 This network intertwines vacation homes into one easy bundle, which covers 83 different websites that can be searched or listed on with one click of the mouse
New Orleans, Louisiana (PRWEB) November 17, 2012
RMVH Louisiana.com is part of the largest network of vacation home rental offices and sites in the United States. This network intertwines vacation homes into one easy bundle, which covers 83 different websites that can be searched or listed on with one click of the mouse. This new technology, which converts 83 individual websites into one easy to search vacation home rental engine.
This new vacation home rental search engine can be used for free. Vacationers can even save the search and build a portfolio of vacation homes. Vacationers can also bid on homes, inquire about homes and call the owners directly to save money.Vacationers use their credit card while getting insurance to guarantee the stay and vacation homeowners no longer have to go all over the net to look through all the individual websites and then try to change them every time they have a price change or reservation. With this new technology. It's all done for them on one page from one website. The office and websites are located in every state in the nation and every major vacation rental city.
Not only are they by categories such as , Rent Disney World Vacation Homes and Rent Disneyland Vacation Homes, but if you type RMVH in front of any state, and then.com. You will be on the Rent My Vacation Home network of websites.
RMVH Louisiana dot com Located at 900 Convention Center Blvd, Suite 1597,New Orleans, Louisiana. Web site at http://www.rmvhlouisiana.com, main office Rent My Vacation Home web address http://www.rentmyvacationhome.com, Email : info(at) rentmyvacationhome(com)