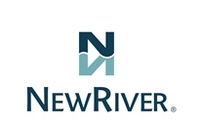 NewRiver enjoys an unparalleled reputation for the quality and breadth of its mutual fund data and documents that are delivered to customers overnight
Andover, MA (Vocus) July 24, 2008
NewRiver, Inc. - creators of the leading central repository of mutual fund documents and data for financial services firms - today announced it has achieved ISO certification for its technology facility in New Delhi, India. Specifically, the company has been awarded two certificates for providing services that ensure electronic compliance and fulfillment of documents for investment securities: ISO 9001:2000 certification for implementing and maintaining a Quality Management System; and ISO/IEC 27001 certification for implementing and maintaining an Information Security Management System.
The certification by the International Organization for Standardization (ISO) is an important step in the growth and development of the company and its commitment to continual improvement and quality management. Now ISO compliant, NewRiver continues to help mutual fund broker/dealers better serve the interests of investor's by simplifying investor disclosure. The company maintains the most extensive online library of compliance documents (prospectuses, supplements, semi-annual and annual reports, and statements of additional information) for every open-end mutual fund, exchange-traded fund, unit investment trust, variable annuity, and variable life product sold in the United States.
"NewRiver enjoys an unparalleled reputation for the quality and breadth of its mutual fund data and documents that are delivered to customers overnight," says Russ Planitzer, President and CEO of NewRiver. "Our New Delhi facility monitors more than 6.5 million data points from over 24,600 mutual funds every night. Adding ISO certification is a very strong validation of our continuous process improvement. This means advisors who rely on NewRiver can feel confident that the decisions they make on behalf of their investors are based on timely and accurate data, which comes from the same documents their investors view on the advisor's website."
ISO 9001:2000 standards provide a rigorous Quality Management System that drives customer quality requirements and applicable regulatory requirements to enhance customer satisfaction and achieve continual improvement. ISO/IEC 27001:2005 specifies the requirements for establishing, implementing, operating, monitoring, reviewing, maintaining and improving a documented Information Security Management System within the context of the organization's overall business risks. It specifies requirements for the implementation of security controls customized to the needs of individual organizations or parts thereof. ISO/IEC 27001:2005 is designed to ensure the selection of adequate and proportionate security controls that protect information assets and give confidence to interested parties. More information can be found at http://www.iso.org.
About NewRiver, Inc.
NewRiver develops innovative technology solutions that help financial leaders simplify investor disclosure - providing transparency and cost savings to the delivery of fund data and investor communications. Since 1995, the company has helped some of the world's leading financial organizations move from paper to electronic disclosure via an easy to use, cost-effective, managed service offering. NewRiver pioneered the first electronic prospectus, and is the only company to guarantee its data to be "compliance grade" which allows customers to reduce risk, lower compliance costs and increase revenues. Through a patent-pending, automated process NewRiver efficiently monitors 6.5 million data points from over 24,600 fund CUSIPs. Further, the company's unique "paperless" approach improves the investor experience while offering a real alternative to the environmental impact of paper-only delivery. Relied on daily by over 100 leading financial services firms, and millions of investors, NewRiver is a trusted and growing solution provider facilitating the transition from paper-based mutual fund information, to electronic. To learn more, please visit our website http://www.newriver.com or call 978-247-7200.
Media Contacts:
Chris McCoin or Richard Smith
McCoin & Smith Communications LLC
508-429-5988 (Chris) or 978-433-3304 (Rick)
chris @ mccoinsmith.com or rick @ mccoinsmith.com
###