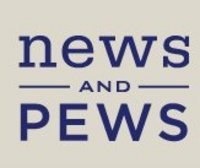 News & Pews is a monthly e-newsletter that strives to be a resource for important religious books and authors in the news, sneak previews, and special offers on HarperOne books.
San Francisco, CA (PRWEB) August 11, 2010
HarperOne announced today the launch of NewsandPews.com, an innovative new e-newsletter designed for the church community. This user-friendly tool offers up-to-date information on HarperOne's acclaimed list of authors, experts, and books.
"This newsletter allows us to offer some of what the leadership in the Christian community have told us they'd find useful—news and trends in and around the media, sneak previews from our authors and their books, resources for planning group study and special offers," said Mark Tauber, SVP, Publisher.
Each issue of the newsletter will contain:
1. Authors and books in the news—national publicity and events
2. Latest endorsements of new, featured books
3. Small group recommendations and resources / guides
4. Original author essays
5. "That'll Preach!" short quotes for pastors
6. Hot Off the Press excerpts
7. Perennial links: Smallgroupguides.com, NRSV.net, C.S. Lewis Blog, Group Purchasing, HarperOne.com, GoodBooksinBadTimes.com
HarperOne is the publisher of such authors as C.S. Lewis, Barbara Brown Taylor, N.T. Wright, Desmond Tutu, Brian McLaren, Diana Butler Bass, Frederick Buechner, Rob Bell, Thomas Merton, and Marcus Borg.
About HarperOne
HarperOne, a division of HarperCollinsPublishers, strives to be the preeminent publisher of the most important books and authors across the full spectrum of religion, spirituality, and personal growth literature, adding to the wealth of the world's wisdom by stirring the waters of reflection on the primary questions of life, while respecting all traditions.
About HarperCollinsPublishers
HarperCollins, one of the largest English-language publishers in the world, is a subsidiary of News Corporation (NYSE: NWS, NWS.A; ASX: NWS, NWSLV). Headquartered in New York, HarperCollins has publishing groups around the world including the HarperCollins General Books Group, HarperCollins Children's Books Group, Zondervan, HarperCollins UK, HarperCollins Canada, HarperCollins Australia/New Zealand and HarperCollins India. HarperCollins is a broad-based publisher with strengths in literary and commercial fiction, business books, children's books, cookbooks, mystery, romance, reference, religious and spiritual books. With nearly 200 years of history HarperCollins has published some of the world's foremost authors and has won numerous awards including the Nobel Prize, the Pulitzer Prize and National Book Award, the Newbery Medal and the Caldecott. Consistently at the forefront of innovation and technological advancement, HarperCollins is the first publisher to digitize its content and create a global digital warehouse to protect the rights of its authors, meet consumer demand and generate additional business opportunities. You can visit HarperCollinsPublishers on the Internet at http://www.harpercollins.com.
###