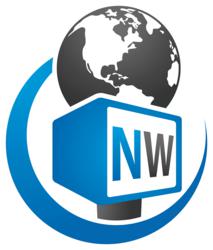 Fairfax, VA (PRWEB) August 29, 2012
NewsWatch, a national television show, will air a segment this week on new and innovative back-to-school apps by Innolance, Corky Portwine, and Pyxwise. Scott Steinberg, author of the "Modern Parents Guide" and nationally recognized tech guru, joined NewsWatch to highlight the apps.
Innolance, a Mobile App Development company based in the Washington D.C. area, has created a simple and easy-to-use educational iPad application intended for young children. The App is called "MyMathBook" and it is a great way for children to learn the fundamentals of Math in a fun-filled way. The MyMathBook app incorporates various interactive animations and illustrations to invoke children's interest in learning math, making it much more than just a math lesson. Provided in the application are various sections through which your child can learn basic arithmetic such as Learning Numbers, Tracing Numbers, Learning to Count, Addition, Subtraction, and many more. Innolance is excited that part of the proceeds will go to supporting children. The app is currently available for the iPad for $1.99 in the iTunes store with a free lite-version available as well. For more information on MyMathBook and other exciting products and services, visit Innolance's website at http://www.innolance.com.
Corky Portwine has developed an app that helps teach young children the fundamentals of reading, listening, and language, all through classical poetry. It's called The Courtship of the Yonghy-Bonghy-Bo, and it's an interactive picture book that tells the charming tale of the 1877 poem by Edward Lear. Ideal for children between the ages of 3 and 8, the app is essentially a bright, colorful, and animated poem told on a mobile device. With full voice-over narration and moving parts, the app engages young children and simultaneously teaches them to read and appreciate classical poetry. It also comes with questions and topics for parents to discuss with their children, as well as biographical information on Edward Lear. The Courtship of the Yonghy-Bonghy-Bo is available on almost any mobile device, including the iPad, iPhone, iPod, Kindle Fire, and Nook and parents can download it for only $1.99 from iTunes, Google play, Barnes and Noble or Amazon. For more information, head to http://www.corkyportwine.com.
Pyxwise Software has generated a series of apps that are geared towards new readers, students learning English as a second language and children with special needs. The series is called Simplex Spelling and it's available on iOS 4 devices and above, including the iPod touch, iPhone, and iPad. The app series uses a "reverse phonics" approach to teach both reading and spelling skills. By breaking down the English language into its simplest form and presenting each word in an easy to learn manner, Simplex Spelling becomes a personal spelling coach for children. The series contains more than three years of comprehensive phonics-based spelling courses. The system uses sounds and visual cues to teach students how words are spelled phonetically. Simplex Spelling Phonics 1 and Phonics 2 are currently available at the App Store for $4.99 and $2.99 and have been featuredby Apple as top educational apps in the United States and Canada. For more information on Simplex Spelling, head to http://www.pyxwise.com or download the application series on the App Store.
NewsWatch is a weekly 30-minute consumer oriented television show that airs nationwide. NewsWatch regularly features top travel destinations, health tips, technology products, medical breakthroughs and entertainment news on the show. The show airs in 180 markets nationwide as well as all of the top 20 broadcast markets in the country, and is the preferred choice for Satellite Media Tour and Video News Release Distribution. For more information, head to http://www.newswatchtv.com