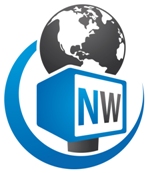 Washington, DC (PRWEB) March 29, 2013
NewsWatch, a national television show, highlighted "HRT's MicroStreamer", an external soundcard for computers, tablets, and some smartphones! NewsWatch featured their top 10 products and services from the 2013 Consumer Electronic Show with tech guru, Scott Steinberg.
The MicroStream is an external sound card that's the size of a tic-tac box (2.5 inches by 1.2 inches by 0.4 inch) and it transforms audio digital files into high-performance analog files that are nearly identical to the original recording. The microstreamer is incredibly easy to use –just plug a usb into one end and connect the other end to your computer, tablet, or smartphone, then plug headphones into the other side and start listening. Users can use the microstreamer to increase the sound quality of home audio systems by connecting through the stereo jack. The device is effective with all types of music.
The High Resolution Technologies microStreamer, along with all the other products in the HRT lineup, is designed and manufactured with pride in Southern California. For more information on HRT's MicroStreamer, head to http://www.Hirestech.com.
Scott Steinberg is the CEO of TechSavvy Global, a management consulting and market research firm which helps clients more effectively connect, communicate and create lasting value for all audiences. One of the world's best-known strategic innovation consultants and brand consultants, he's a business strategist for Fortune 500 corporations, non-profits, universities and startups.
NewsWatch is a weekly 30-minute consumer oriented television show that airs monthly on the History Channel and weekly on the ION Network. NewsWatch regularly features top technology products, unique and beautiful travel destinations, health tips, medical breakthroughs, and entertainment news on the show. A recent addition to NewsWatch, AppWatch is a weekly segment that provides viewers app reviews and game reviews of the latest and hottest apps and games out on the market for iOS and Android devices. The show airs in 180 markets nationwide as well as all of the top 20 broadcast markets in the country, and is the preferred choice for Satellite Media Tour and Video News Release Distribution.
For more information or to watch more NewsWatch episodes, head to http://www.newswatchtv.com