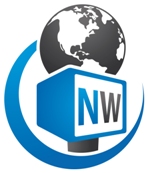 Washington, DC (PRWEB) March 20, 2013
NewsWatch, a consumer news television show, will air Thursday, March 21st at 6:00am ET/PT on The History Channel. A weekly show on the ION Network, NewsWatch is pleased to join the History Channel lineup for the first time since the show began over 20 years ago.
The show will feature stories and interviews on technology, health, and entertainment, among several others. Special guests include Peter Ramsey, Director of the 2012 American 3D computer-animated fantasy-adventure film, Rise of the Guardians, and Scott Steinberg, internationally recognized technology, business, and parenting expert.
Scott Steinberg will break down the 2013 Consumer Electronics Show and present his top 10 products from the event and preview a top home electronics product from the International Housewares show. A few products featured from the 2013 Consumer Electronics Show include DropCam's home monitoring camera, Ascent Solar's phone cases, and High Resolution Technology's external sound card. An additional 7 products and services will be featured on the show.
Andrew Tropeano, host of AppWatch and the Weekly Tech Update, will share his thoughts on the controversial but popular Tesla Model S Electric Sports Car.
Segments from the show will be available online at NewsWatchTV.com and by subscribing to YouTube.com/NewsWatchTV. To follow along with the show on Twitter, follow @newswatchtv and use #newswatchtv or join the Facebook conversation by visiting Facebook.com/NewsWatchTV.
Hitting 1 Million Views
NewsWatch is celebrating its one year anniversary on YouTube by announcing its 1 millionth channel view. In just over a year, the NewsWatch channel has seen a monumental rise in popularity, beginning with its first video focused on the Power Rangers. Each video uploaded to YouTube receives on average of 3,000 views.
NewsWatch also airs Thursdays on the ION Network at 5:30am ET/PT. It is the trusted source for breaking consumer, technology, and travel news. Each show highlights new trends and interviews of special guests and celebrities. The show is hosted by anchor Susan Bridges and reporter Andrew Tropeano. For more information, head to newswatchtv.com.