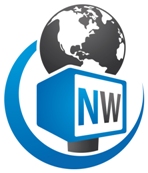 Washington, DC (PRWEB) March 27, 2013
NewsWatch, a national television show, highlighted "Zing Revolution", the industry leader in music, fashion, art, television, and pop culture premium quality, vinyl skins for personal electronics. NewsWatch featured their top 10 products from the 2013 Consumer Electronic Show with tech guru, Scott Steinberg.
ZING Revolution's new line of vinyl skins are thin and stylish and protect personal device from scratches and scuffs. With thousands of ZING images to choose from, including One Direction, Taylor Swift, Game of Thrones and Big Bang Theory, users have multiple options available to them. Zing Revolution has skins for multiple devices, including iPods, mobile phones, gaming devices, laptops, iPads, tablets, hard drives, e-Readers, walls, refrigerators, dishwashers, and credit cards.
NewsWatch also highlighted the Zing customization tool that allows users to create their own skins for multiple devices by uploading their own photos or images. Getting started is easy; just go to http://www.ZingRevolution.com and choose or browse by device, or design and create a skin. Skins for smartphones and MP3 players are $15.00, while skins for laptops and tablets are $30.00.
Scott Steinberg is the CEO of TechSavvy Global, a management consulting and market research firm which helps clients more effectively connect, communicate and create lasting value for all audiences. One of the world's best-known strategic innovation consultants and brand consultants, he's a business strategist for Fortune 500 corporations, non-profits, universities and startups.
NewsWatch is a weekly 30-minute consumer oriented television show that airs monthly on the History Channel and weekly on the ION Network. NewsWatch regularly features top technology products, unique and beautiful travel destinations, health tips, medical breakthroughs, and entertainment news on the show. A recent addition to NewsWatch, AppWatch is a weekly segment that provides viewers app reviews and game reviews of the latest and hottest apps and games out on the market for iOS and Android devices. The show airs in 180 markets nationwide as well as all of the top 20 broadcast markets in the country, and is the preferred choice for Satellite Media Tour and Video News Release Distribution.
For more information or to watch more NewsWatch episodes, head to http://www.newswatchtv.com