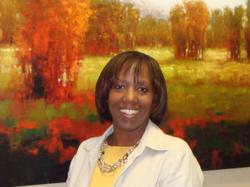 Our new space will be comfortable for our patients and convenient for the medical center physicians.
Newton, Kansas (PRWEB) March 25, 2013
Newton Medical Center announces the relocation of Allen Eye Associates and Lovelle Plastic Surgery. Effective Friday, March 29, the two offices are moving from their current location at 1715 Medical Parkway to their new home in the Medical Office Plaza at 700 Medical Center Drive, Suite 110. Both will be open for business in their new offices Monday, April 1.
The public is invited to view the new space Thursday, April 18, 5:30–7:30 p.m. at an open house. Refreshments and hors d'oeuvres will be served.
"We are excited to celebrate our new location with an open house," said Susan Lovelle of Lovelle Plastic Surgery. "We invite people to stop by for refreshments and a tour. Dr. Kevin Allen will talk about cataracts at 6:00 p.m., followed by my presentation on blepharoplasty (eyelid surgery) at 6:30 p.m."
Dr. Allen of Allen Eye Associates believes that the move will benefit patients and physicians alike.
"Our office will be solely dedicated to the practice of eye surgery and eye care," said Dr. Allen. "Surgical procedures will be performed in our state-of-the-art surgery center at Newton Medical Center. And we will be conveniently located for all of our patients' needs, including advanced eye care excellence with IOL Master — an advanced technology that uses light rather than sound to measure patients' eyes more accurately."
The new location will be an added convenience for Dr. Lovelle's practice, as well.
"Our new space will be comfortable for our patients and convenient for the medical center physicians," she said. "Our closer proximity to the main hospital is more practical, particularly in communication between physicians. We're absolutely looking forward to the move."
For more information or to contact Allen Eye Associates, visit alleneyes.com. To learn more about Lovelle Plastic Surgery or to schedule an appointment, go to lovelleplasticsurgery.com.
Newton Medical Center is a comprehensive 103-bed hospital in Newton, Kan., offering full-service medical care in Harvey, Butler and northern Sedgwick counties. For more information about Newton Medical Center, please call 316-283-2700 or visit http://www.newtonmedicalcenter.com.