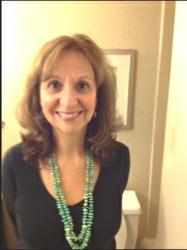 We are very pleased to join with LiceXpress as we continue to grow our company. - - Karen Sokoloff
Denver, Colo (PRWEB) March 07, 2013
In a strategic move to expand its in-home professional head lice treatment company into the metropolitan New York region, LiceDoctors has merged with New York based company LiceXpress. The combined company will retain the LiceDoctors name. According to LiceDoctors co-owner, Karen Sokoloff, "we are very pleased to join with LiceXpress as we continue to grow our company". LiceXpress has a reputation as a company with the highest level of integrity. This provides us with an excellent entree into a geographical area where we can help many families who are in need our service".
New York Lice Removal
In metro New York, LiceDoctors now serves families in Nassau and Suffolk counties on Long Island, Westchester and Rockland counties, as well as Manhattan, Queens, Brooklyn, and Staten Island. In addition, the company treats families in Fairfield County, CT.
LiceDoctors is a national head lice removal service that has seen meteoric growth in the past year. In addition to the metro New York area, the company provides service in 35 cities across the United States, ranging from several areas along the eastern seaboard to Detroit, St. Louis, Denver, and four major metropolitan areas in Texas to San Diego, Sacramento, and Seattle. Since January 2013, LiceDoctors has expanded its service to metro Rochester, New York; Oklahoma City, Oklahoma; Jacksonville,Florida; and Cincinnati,Ohio.
According to Ms.Sokoloff the key reason for this growth is, "We have a protocol that works". Parents call us in a panic or a state of frustration. They have tried chemicals, which often have failed to eradicate the nits and lice. We arrive at their house at their earliest convenience and we fix their problem. We are fortunate to have a board certified physician on staff who developed a copyrighted protocol which works every time and has done so for 17 years."
"Our plan is 100% safe and 100% effective, states Karen Sokoloff, co-owner of LiceDoctors. Since families who use chemical head lice treatment products often end up trying a variety to get one to work, and often end up missing school and work, and spin their wheels doing loads of laundry, it often is less expensive to call a professional lice removal service as soon as you first discover head lice in your child."
More information on removing head lice and nits can be found on the company's lice removal blog.
Company Contacts
Wendy Beck, Karen Sokoloff
Call 800-224-2537
licedoctors(at)aol(dot)com
Learn More About The Owners
http://www.licedoctors.com/meet-lice-removal-specialists.html