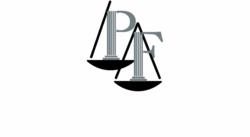 The New York City commute is always potentially dangerous.
New York, NY (PRWEB) November 21, 2012
Two separate bus accidents on one day seriously slowed traffic through the Lincoln Tunnel. The first accident occurred during the morning commute when a New Jersey Transit bus was rear-ended by a Martz Trailways bus. A few hours later, another traffic accident in the Lincoln Tunnel caused a five-truck, three-car pile-up, reported NY1. The New York City commute is always potentially dangerous, said New York auto accident lawyer David Perecman.
"In New York City there is congestion, a high volume of vehicles steaming through narrow roadways and, people who don't always give themselves enough time to get to and from work. What happens then is that a number of delayed drivers often speed when congestion lessens, in order to 'make up the time,'" said Perecman. "Then there are the drivers who may be distracted."
The bus accident injured approximately 20 people. Two of them were injured seriously, reported NY1. The car-truck accident caused multiple injuries.
New York auto accident lawyers at The Perecman Firm understand that no matter what caused a vehicular accident, people who were injured may be able to bring personal injury claims against the negligent driver. If the accident involved a commercial vehicle like a bus or truck, injured victims may be able to bring injury claims against the driver's company, as well. The injured victims may be able to receive compensation for their present and future medical bills, pain and suffering, lost wages and other damages suffered as a result of any driver negligence.
If you have been injured or lost a loved one in an auto accident or bus accident in New York, contact The Perecman Firm at 212-977-7033.
About David Perecman and The Perecman Firm, PLLC:
For the past 30 years, the New York auto accident, medical malpractice, construction accident, and civil rights violation lawyers at The Perecman Firm, PLLC have handled all types of cases including bus accidents in New York. David Perecman, founder of the Firm, has been recognized for his achievements as an Honoree in the National Law Journal's Hall of Fame, in New York Magazine's "The Best Lawyers in America" and The New York Times Magazine "New York Super Lawyers, Metro Edition" for the years 2007-2010. The prestigious U.S. News & World Report ranks The Perecman Firm among the top 20 personal injury firms in New York City for 2011-2012 and 2012-2013.
The Firm has recovered millions of dollars for its clients. Among the more recent victories, Mr. Perecman won a $15 million verdict** for a construction accident (Index 112370/03) Supreme Court, New York County, a $5.35 million dollar verdict*** for an automobile accident (Index 2749/04) Supreme Court, Kings County, and a $40 million dollar structured settlement for medical malpractice (Index 2146/03)****Supreme Court, Kings County.
The Perecman Firm serves Manhattan, Bronx, Brooklyn, Queens, Staten Island, Long Island, Westchester, Upstate NY, Morris County, and Rockland County.
**later settled while on appeal for $7.940 million
*** later settled for $3.5 million
**** total potential payout
"Lawyer Advertising"+
"Prior results do not guarantee a similar outcome."