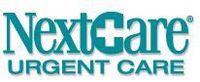 We are very excited to have the team of clinical professionals from urgent care provider Pinnacle Physicians Network as part of the NextCare Urgent Care team
Mesa, AZ (PRWEB) November 25, 2008
Urgent care provider NextCare (http://www.nextcare.com) recently announced its addition of nine more immediate care clinic locations. NextCare has acquired six Pinnacle Physicians Network clinics in Charlotte, NC, and three Urgent Care Plus clinics in Austin, Texas. With these new acquisitions, NextCare is committed to bringing quality medical care to each of these new communities.
"We are very excited to have the team of clinical professionals from urgent care provider Pinnacle Physicians Network as part of the NextCare Urgent Care team," said Jim Weaver, Vice President of Mergers and Acquisitions at NextCare. "Also, Urgent Care Plus has done an outstanding job of providing quality immediate care clinic services to the community so we are very happy to join our resources, allowing us to grow and expand our operations in the Texas community."
These new immediate care clinics will provide the same quality medical services that NextCare patients have come to expect. Vaccinations, x-rays, lab work, sports physicals and general checkups will be available as well as injury care and prescriptions (at most locations). A friendly staff, state-of-the-art equipment and a convenient walk-in setup makes quality health care accessible to all.
NextCare President Laurel Stoimenoff expressed her commitment to the communities of Charlotte and Austin when she said, "We are thrilled to have the opportunity to serve these dynamic communities and provide them with the medical health services they deserve."
Urgent care provider NextCare accepts all major insurance and offers medical discount programs to patients looking for medical savings or those without insurance.
Clinic hours in Charlotte are Monday through Friday 8:00 a.m. to 8:00 p.m., Saturdays 8:00 a.m. to 5:00 p.m. and Sundays 12:00 p.m. to 5:00 p.m.
In Austin, clinic hours are Monday through Friday 9:00 a.m. to 9:00 p.m., Saturday 9:00 a.m. to 9:00 p.m. and Sunday 9:00 a.m. to 9:00 p.m.
Visit http://www.nextcare.com to view available services or to find the immediate care clinic closest to you.
About NextCare Urgent Care:
Urgent care provider NextCare (http://www.nextcare.com/) is one of the leading providers of urgent care and occupational medical services in the country, known for bringing together service-driven healthcare and innovative medical technology to the delivery of medicine. Currently, 42 urgent care facilities are operating among Arizona, Colorado, Texas, Georgia, North Carolina, and Virginia, plus five on-site locations.
###